Your Alaska vacation according to your zodiac sign
Back To Blog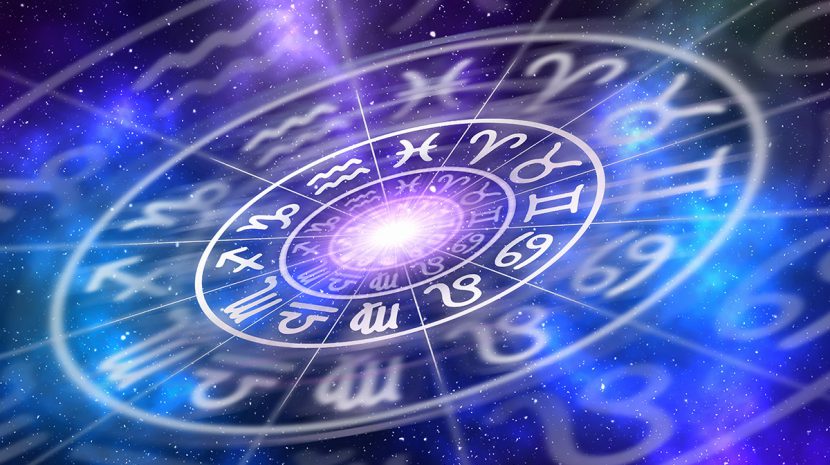 Aries – Catch your limit
Aries, you surly love adventure and adrenaline. There is nothing quite like the rush that comes from yelling "fish on!" when you have a salmon on the line. Get out on the river and catch your limit! Salmon isn't the only fishing you can do in Alaska, either. Plan your trip and count on reeling in a big one during your stay.

Taurus – Explore Denali National Park and Preserve
Taurus, you will thrive on a vacation exploring open land. As a bull, you'll find that traveling in a group is the best way to go. One of the only ways to get deep into the park is to take a bus with fellow travelers and once you're inside there is so much to explore! Watch out for wildlife, go hiking and even camp, Denali is Alaska's adventureland!
Gemini – Get schooled
Gemini, you are adaptable and curious. Alaska is rich with culture and history. In 2019, the state celebrated its 60th anniversary. Use that as an excuse to hop around the state's museums and cultural centers and soak up all the knowledge you can.
Cancer – Take your family lakeside
You might not be eager to leave the comforts of your own home, Cancer, but with your family by your side you're sure to enjoy a few days by the water with the people you love most. Being the first of the water signs, we think you'd enjoy a trip to Byers Lake, or one of the many other lakes around the state.
Leo – See a show
You love going to big events and you always rule the dance floor. Plan to see a show while you're in Alaska. There are a number of amazing festivals throughout the year and plenty of music venues to check out any time you travel. Alaska has some big talent in the music scene and we're sure you won't be disappointed.
Virgo – Ride the rails
Virgo, you're detail-oriented and like to have all the particulars lined out. Hop on the railroad and enjoy a perfectly-planned trip. From majestic mountain views to rushing rivers and vast valleys, there is a sure to be a rail itinerary to satisfy every Virgo. Find yours now!
Libra – Explore the finer side
You will be most comfortable basking in the finer side of Alaska. You love all things that exude luxury and balance. It might surprise you, but Alaska is home to many fine dining establishments that will fill satisfy your craving. Two Alaska chefs were James Beard Award semifinalists this year. When you're not busy discovering the flavors of the state, fill your time shopping for unique Alaska gifts before balancing out the day in a quiet corner. An Alaska coffee shop is the perfect place to either get ready for the day or wind down in the evening.
Scorpio – Explore Alaska's backcountry
Scorpio, you're intense by nature meaning that to unwind on vacation, you'll need to unplug and discover a whole new world. With Princess Lodges, you can experience all the wonders of the backcountry without ever being far from the modern conveniences that will help you sleep comfortably. There are tons of ways to explorer the untouched wilderness of Alaska; here's our bucket list to get you started.
Sagittarius – Discover Alaska's national parks
You love exotic places, discovering new cultures and plenty of adventure. Alaska's national parks are the perfect places for you to visit, Sagittarius. With a mix of outdoor adventure and new discoveries, there is a park out their waiting for you to come and explore. Brush up on Alaska's national parks and pick one (or three) to add to your bucket list.
Capricorn – Hike Alaska
Capricorns are notoriously focused on work, so if you are a Capricorn and find yourself with the freedom to take some time off for a vacation, plan a trip with an itinerary full of activities that will give you a sense of accomplishment every day. Our Princess Lodges are surrounded by some of the most amazing hiking trails, and there's nothing like the feeling of accomplishment that comes when you reach the summit of a mountain or end of a trail. When you check in to your lodge, talk to our staff and find the best hikes in your area or map out your trails beforehand. Here are a few to get you started.
Aquarius – Get off the beaten path
Aquarius, we know how independent and original you are. Make your Alaska vacation one that is all your own by getting off the beaten path. The best part is that there is plenty of Alaska to be explored! From remote destinations to hidden gems, Alaska is full of surprises. Go ahead, plan your off-the-beaten-path adventure, we'll even help get you started with these unique adventures.
Pisces – Go with the flow
Pisces, you need space to daydream, so while any Princess wilderness lodge will be perfect for you, your time will be best enjoyed on the water. Whether you float one of Alaska's rivers, kayak through one of the state's picturesque lakes or up to a magnificent glacier – there is no shortage of Alaska water to explore. Might we suggest starting at our Kenai Princess Wilderness Lodge? The lodge sits above the Kenai River and it's only a short drive to ocean waters, meaning there will be plenty of opportunity to go for a float.