The 10 Best Hikes in Alaska
Back To Blog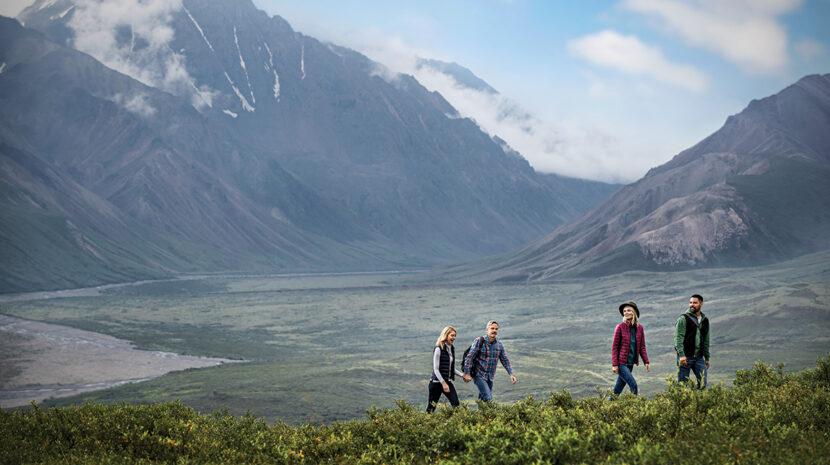 The majority of Alaska is a vast wilderness. Thankfully, some of the state's most beautiful areas have wonderful hiking trails making access easy and allowing outdoor enthusiasts to catch a glimpse of settings unlike any other in the world. Here are 10 hikes that stand out amongst the thousands to choose from in Alaska.
Best hikes in Anchorage area
1. Twin Peaks and Pepper Peak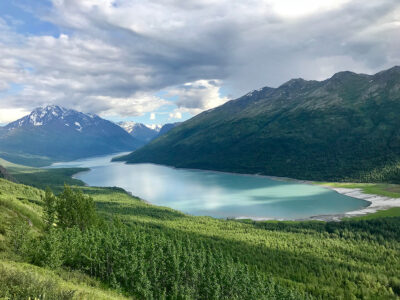 Length: 9 miles round trip
Location: Eklutna Lake
Difficulty: Hard
Hiking Twin Peaks is challenging but extremely rewarding. For the first two-and-a-half miles of the hike, switchbacks take you up the mountain to a bench overlooking Eklutna Lake. Continuing upwards, a second bench offers another stopping point for gorgeous views. At this point, you can turn around, continue up East Twin Peak or go further along the narrow path that takes you up Pepper Peak. The ridgeline offers breathtaking views of Eklutna Lake and Chugach State Park.
2. Reed Lakes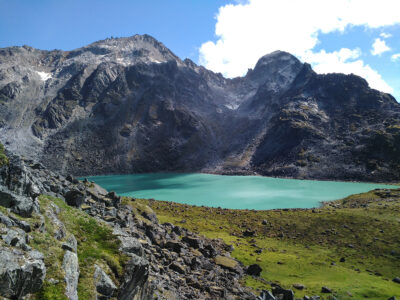 Length: 8.5 miles round trip
Location: Palmer
Difficulty: Moderate
Hiking Reed Lakes in Alaska is an awe-inspiring adventure. Along the trail, hikers encounter a variety of landscapes, including lush forests, alpine meadows, and the turquoise-colored Reed Lakes. This trail is not only a haven for outdoor enthusiasts but also a photographer's dream, offering picturesque vistas and wildlife sightings.
3. Symphony Lake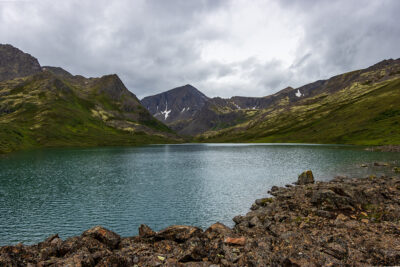 Length: 10 miles round trip
Location: Eagle River
Difficulty: Moderate
To hike to Symphony Lake, you'll go to the South Fork Eagle River Trailhead. This moderate hike offers a diverse array of landscapes. The trail will branch off and you'll take a right to continue to Symphony Lake which is at the base of Cantata Peak.
4. Byron Glacier Trail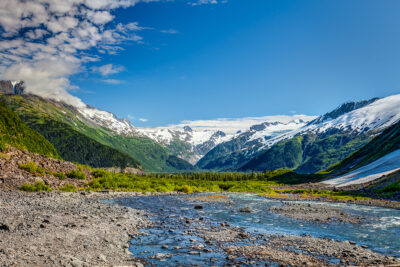 Length: 2.8 miles round trip
Location: Portage
Difficulty: Easy
The Byron Glacier Trail is a family-friendly hike that features amazing glacier views. The trail is mostly flat and easy to walk for all ages. Stop by the nearby Begich, Boggs Visitor Center in the summer to learn more about the area.
5. Portage Pass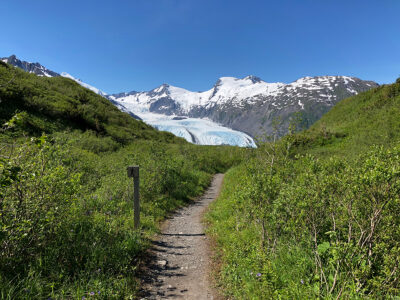 Length: 4 miles round trip
Location: Portage
Difficulty: Moderate-hard
Portage Pass is nestled on the back side of Portage Lake, starting next to the Anton Anderson Memorial Tunnel on the Whittier side. The hike offers gorgeous, up-close views of Portage Glacier and is one of the only ways to see the glacier by foot — otherwise, you can take a cruise on Portage Lake.
Best hikes on the Kenai Peninsula
6. Harding Icefield Trail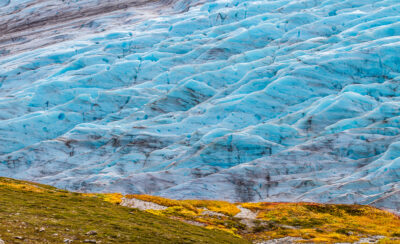 Length: 8.2 miles round trip
Location: Kenai Fjords National Park
Difficulty: Moderate
The Harding Icefield Trail is a breathtaking hike that overlooks one of the world's most spectacular icefields. The upper portions of the trail are covered with snow for most of the year, so plan an excursion for late July-August.
7. Gull Rock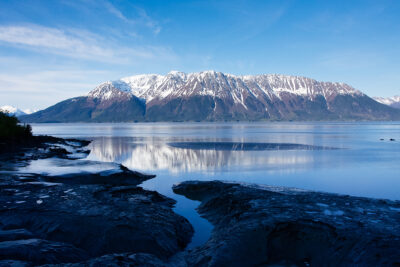 Length: 11 miles round trip
Location: Hope
Difficulty: Easy-moderate
The Gull Rock Trail starts in the Porcupine Campground in Hope and offers gorgeous views of the Turnagain Arm and Cook Inlet. This hike is on the flatter side and follows the coastline up to Gull Rock. Make sure to carry bear spray as the vegetation in this area is extremely dense.
Best hikes in the interior of Alaska
8. Mount Healy Overlook Trail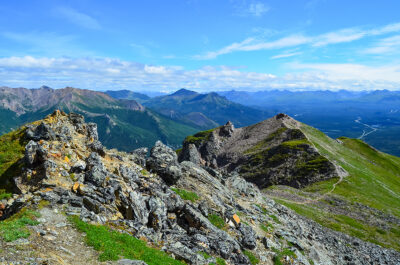 Length: 4.5 miles round trip
Location: Denali National Park and Preserve
Difficulty: Moderate
Mount Healy Overlook Trail is an excellent hike for those looking to do a little self-exploration on their visit to Denali National Park. With spectacular views of Mount Healy in the shadow of Denali, it's a perfect day excursion if you're staying at the Denali Princess Wilderness Lodge.
9. Kesugi Ridge Trail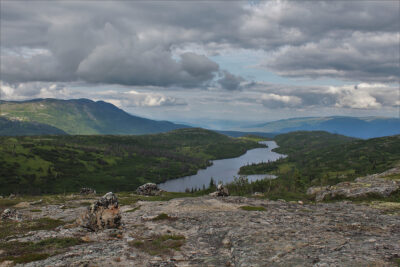 Length: 18.5 miles
Location: Denali National Park
Difficulty: Hard
About halfway between Anchorage and Denali is Kesugi Ridge. While the full ridge is quite long, parts of the trail can be completed as day hikes or different lengths of backpacking. There are many possible starting and ending points along the ridge and it can be hiked in either direction. A popular route starts at Ermine Hill Trailhead and goes 18.5 miles to Byers Lake Campground. This is not a round-trip hike, so it requires some planning to have a car at both the starting and ending points. We recommend looking at maps to determine if you want to hike the South Kesugi Ridge Trail System or the North. The ridge offers gorgeous views of Denali on a clear day as well as the entire Alaska Range.
Best hikes in Southeast Alaska
10. Chilkoot Pass Trail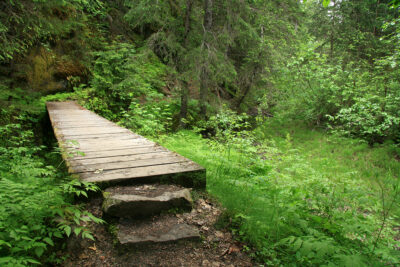 Length: 33 miles round trip
Location: Klondike Goldrush National Historic Park
Difficulty: High
If you're looking for a multi-day hike that's steeped in natural and human history, the Chilkoot Pass Trail is perfect for you. This is the same pass that thousands of prospectors traversed on their way to trying their luck in the Klondike Gold Rush. Relics from those exciting days are scattered all along the trail, along with gorgeous vistas of the surrounding mountains.