Why Denali is Alaska's Adventureland
Back To Blog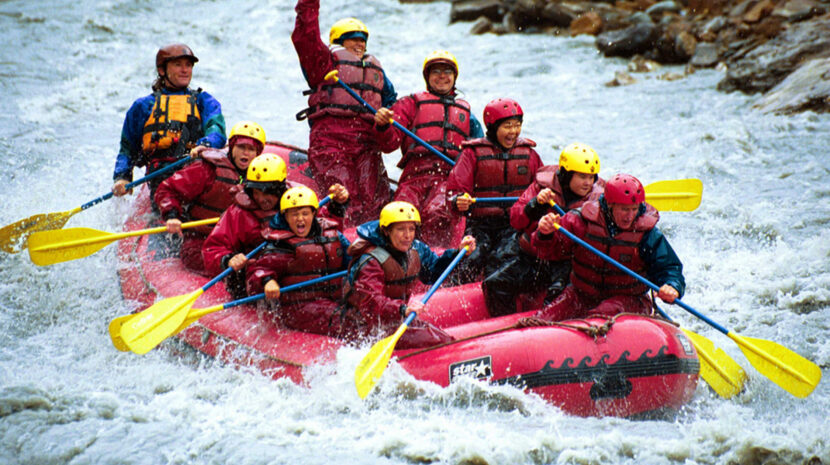 Within its 6 million acres, Denali National Park contains everything you need to enjoy the trip of a lifetime. A daytrip into Denali could take you to the glaciers of Denali, four-wheeling to adventure, or paddling along the serene Nenana River. Whatever your interests, you'll never run out of unforgettable experiences in Denali! Here are just a few of the excursions waiting for you in Alaska's natural playground.
Water Adventures
Whether you want the thrill of riding over whitewater or the chill relaxation of a jetboat safari, Denali provides a gorgeous backdrop for any river outing. Whichever you choose, you'll experience tranquil vistas and fantastic wildlife viewing of bear, moose, caribou, and Dall sheep from your raft-side vantage point. You'll also get to learn about area landmarks, history, and regional tales from your seasoned guide.
Fish & Golf to Your Heart's Content
Interpretive Tours
4-Wheeling in the Wilderness
Drive your own four-wheel ATV and join your guide on the Black Diamond ATV Adventure & Backcountry Dining tour of the Alaska wilderness. Control your own journey and enjoy the spectacular scenery from the Dry Creek River Bed all the way up to see the entire Healy Valley. Experience Alaska as it was meant to be – rough and wild!
Dog Days
Iconic Alaskan huskies are a stalwart of rural living in Denali. Learn about all this and more at Husky Homestead, where an Iditarod champ opens up his home for a glimpse into the dog-racing life, as well as his own off-the-grid lifestyle. At the homestead, you'll meet the adorable pups behind the legend, as well as see real gear and racing sleds. You can also hop aboard a dog sled for the ride of a lifetime.
Covered Wagon and Backcountry Dining
Channel your frontier spirit by climbing aboard a gorgeous covered wagon pulled by two sturdy draft horses for a half-day journey that will take your breath away.
As you rumble along the tree-lined trail, you'll have plenty of opportunities to revel in the views and mountain air. Arrive at a rustic pavilion surrounded by gorgeous vistas and sit down for a homemade gourmet feast.
To learn more about any of these amazing Denali excursions, or to discover even more adventure possibilities, visit our excursions page. With its vibrant wildlife population, rolling tundra, glacial valleys, and immense mountain peaks, Denali truly is an adventure land — one you'll want to enjoy from many angles!