Princess Lodges are open for the season!
Back To Blog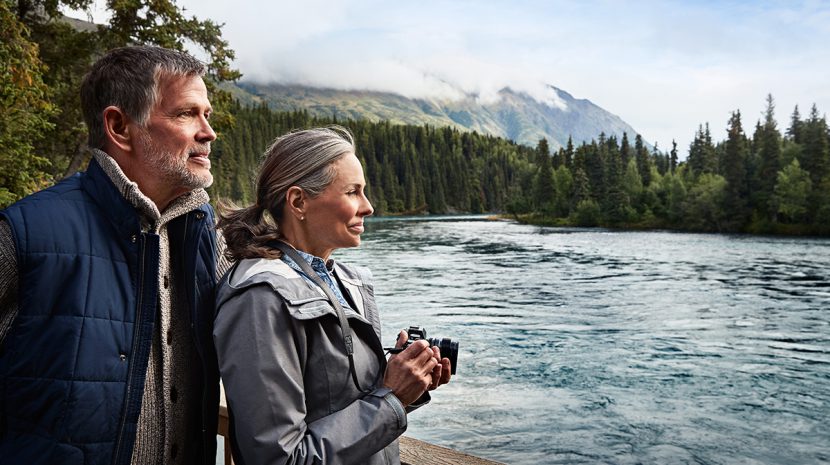 There is nothing quite like an Alaska summer – especially when you plan to spend some time at one of the Princess Lodges. We are so excited to be open for the season and already have a full list of experiences for our guests this summer.
Add these activities to your summer calendar and come celebrate another season with us at Princess Lodges!
Kenai Nature Hike
Pack your walking shoes to enjoy the beauty of Kenai on a guided hike. This hike is moderately strenuous and takes about 3.5 hours. It follows a path through spruce forest all the way to Russian River Falls. The falls are breathtaking; be sure to keep an eye out for salmon that can be seen climbing the fish ladder to reach their spawning grounds.
Kenai Canyon River Rafting
What's better than a day on the water? Explore the Kenai National Wildlife Refuge on a Class II+ raft trip on the Kenai River. An experienced guide will navigate you through Kenai Canyon to a stopping point on the shore where you can enjoy lunch before traveling to the heart of the refuge, Skilak Lake. Travel across the lake or hike Hidden Creek trail for stunning views.
Tundra Mountain Golfing
What makes a day of golfing even more fun and memorable? Epic views and the chance for wildlife viewing, that's what. Make your way to this one-of-a-kind Black Diamond golf course built amidst spectacular mountains and picturesque Otto Lake. The nine-hole, 3,000-yard, par-35 course with unlimited greens fees, golf balls and club rentals included offers hours of unique Alaska golfing experiences. Permafrost, moose tracks and tundra marsh are among the natural hazards found on the course. Four!
Golden Heart Wine Experience
Wondering what kind of wine you should pair with the Alaska seafood you'll be bringing home from your trip? Save time for this culinary experience complete with a wine tasting and pairing lesson with wild Alaska seafood in the lodge's kitchen. Get a behind-the-scenes experience and take home the knowledge you need to expertly pair every Alaska dish with the best wine.
Prince William Sound Glacier Cruise
No Alaska vacation is complete without a trip to see one of the state's many glaciers. Make your way on a short cruise to Columbia Glacier. The day cruise includes time for wildlife sightings and the opportunity to learn about the history of the area.