Why You Should Have a Business Conference in Alaska
Back To Blog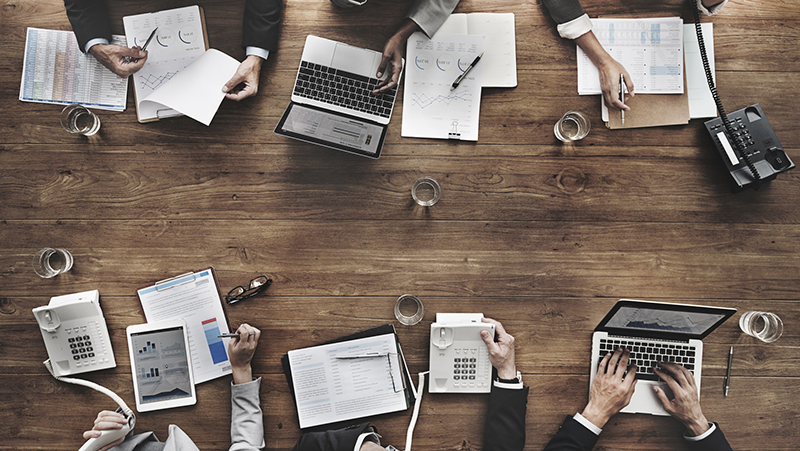 Environment matters! That's why we think Alaska is the perfect locale for an industry conference. Inspire your attendees to get to know each other beyond job titles and cubicle walls by enjoying an outdoor hike or another team-building exercise. Take your planning cues from the adventurous spirit of Alaska.
Setting
Come on, it's Alaska, right? Let's just take the inventory: You have the tallest mountain in North America – Denali, formerly Mt. McKinley – in Denali National Park. Alaska has a longer coastline than the continental United States. Glaciers cover around 5 percent of the state. You'll find more than 12,000 rivers and 3 million lakes. The state contains in the two largest national forests in the U.S. and boasts the nation's biggest and most impressive wildlife, including Kodiak bears, polar bears, moose and caribou. Now there's a way to make a big impression on your guests.
Activities
What's there to do in this spectacular setting when you're not gathered around the conference table? The possibilities are as vast as the state itself. Princess Lodges can set your group up with dozens of day tours and adventure excursions in and around the Kenai Peninsula, Denali National Park, Fairbanks, Wrangell-St. Elias National Park and beyond. Choose team-building glacier hikes, leisurely riverboat tours, ATV adventures, gold panning, fishing, nature walks, natural history tours and more. We can plan the right outing for your team.
Facilities
Princess Lodges are conference-ready, with plenty of meeting space, accommodations for your employees or conference attendees, in-house restaurants and amenities you'll need for your presentations, such as Wi-Fi, podiums with microphones and overhead projectors and screens. Plus, all the lodges are in idyllic settings. Denali Lodge for example, has a large deck area overlooking the Nenana River and the national park. Rafter's Lounge at Kenai Lodge overlooks the Kenai River and nearby mountains. We can't think of better places to hold your networking social. Contact Laurie McKim at (206) 336-5834 to choose the best location for your group size.
Food
While you're visiting Alaska, you and your group should sample dishes featuring the state's best seafood: salmon and king crab among them. Try Alaska delicacies such as reindeer meatloaf at the 20,320 Alaskan Grill at Mt. McKinley Lodge, herb-encrusted rockfish at Two Rivers Restaurant at the Copper River Lodge, or grilled salmon at the Tracker's Bar and Grill at the Fairbanks Lodge. Ask about catering, conference receptions and parties: we can accommodate your group's dining needs.
Resources
Planning a big convention? The state of Alaska wants to host your event and has resources available for your planning purposes. Try the Anchorage meeting guide from Cvent, the Fairbanks Convention & Visitors Bureau or the Wrangell Convention & Visitors Bureau for starters.
Additionally, the friendly staff at Princess Lodges are happy to help you plan your business conference in Alaska. We can't think of a better way to step outside of the office.