Princess restaurant spotlight: Rod & Reel
Back To Blog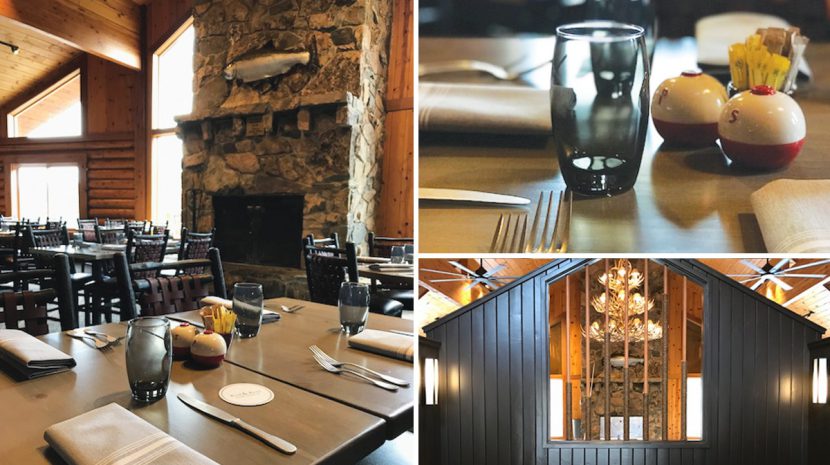 There's a new reason to visit the Kenai Princess Wilderness Lodge in Cooper Landing. Rod & Reel restaurant is open for breakfast through dinner and the menu is full of Alaska favorites.
The fine-dining restaurant is elegant (hello fireplace and Kenai River views) but it's not too formal to come as you are and bring the kids. The food, amazing on its own, is somehow elevated when enjoyed with the surrounding views and the sound of the river outside. Rod & Reel is popular with the locals and the wine list alone is enough to draw a crowd. Order a glass (or a bottle to share) for a truly special evening.
Wake up early to enjoy some breakfast before you take off on your Kenai adventures. You can order anything from traditional favorites like the supreme omelet (it comes with Kenai home fries) to an Alaska king crab eggs Benedict (surely you don't need any convincing on this).
When you come back to the lodge, prepare for a dinner you won't soon forget. We suggest starting with the fried green tomato and Dungeness crab stack, served with remoulade, microgreens and basil oil. It's going to be hard to choose an entrée, but regardless of what you choose, we don't think you'll be disappointed. We love the Bering Sea crab trio, a dish that lets you taste three different species of wild crab served with herb-roasted red potatoes, drawn butter and fresh vegetables. You also couldn't go wrong with the Alaska-sized, 10-layer lasagna made with Alaska ground bison ragu.
Rod & Reel is the lodge's only sit-down restaurant, and the locals love it, too, so it can get busy. Make sure to arrive early or call in to make your reservation – we can't wait to see you!