Exploring an Alaska rainforest
Back To Blog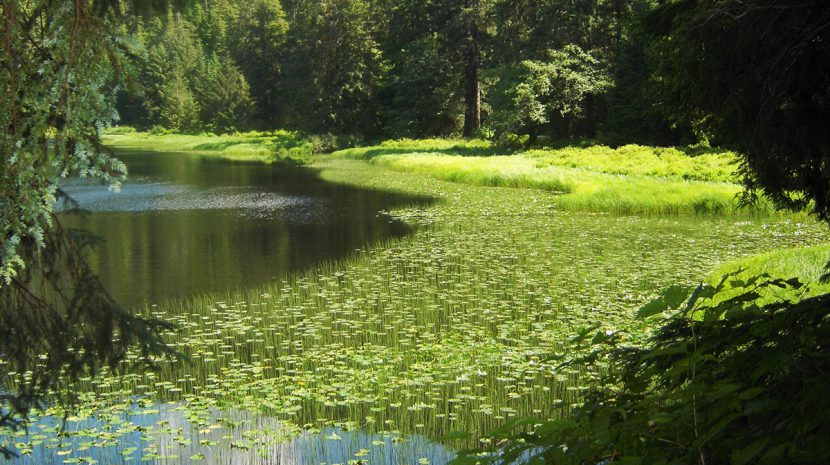 Close your eyes and transport yourself to a lush rainforest. You're surrounded by tall trees, exotic plants and you can smell the fresh greenery all around you. Birds are chirping, insects are buzzing and you can feel the warmth of the sun shining through the cover of trees overhead. You're in…Alaska?
A rainforest, by definition, is a heavily wooded forest that receives a significant amount of rainfall each year. Believe it or not, Alaska is home to a coastal temperate (as opposed to tropical) rainforest. Coastal rainforests are intricate habitats, home to an abundance of wildlife living symbiotically in the same ecosystem. In Alaska rainforests, you'll find greenery such as Sitka spruce, western and mountain hemlock as well as red and yellow cedar. Animal life includes bald eagles and many other birds, black bears, brown bears and salmon.
In Southeast Alaska, the Tongass National Forest consists almost entirely of a temperate coastal rainforest. With 17 million acres of land, it's the biggest national forest in the entire country. Visiting a rainforest in Alaska might not have been on your travel list already, but we think it should be. Still not convinced? Here a few quick and incredible facts:
In a temperate rainforest, there are an average of 500 living things per square acre.
There is more biomass in a temperate rainforest than any other biome on earth.
Alaska's state capital, Juneau, is located in the Tongass National Forest along with most of the rest of Southeast Alaska.
The Tongass National Forest is so big that it's home to 19 specific wilderness areas.
The forest has about 100 hiking trails, tons of public use cabins and plenty of bear-viewing lookouts.
The rainforest is supported by the abundance of rainfall in Southeast Alaska. But with the majority of the forest ceiling covered by trees, a rainy stroll through the forest could still mean a relatively dry activity.
If you're looking for an opportunity to explore one of the most green, lush habitats on earth, a trip to Southeast Alaska could be just the ticket.