Denali Train Tours for your next Adventure in Alaska
Back To Blog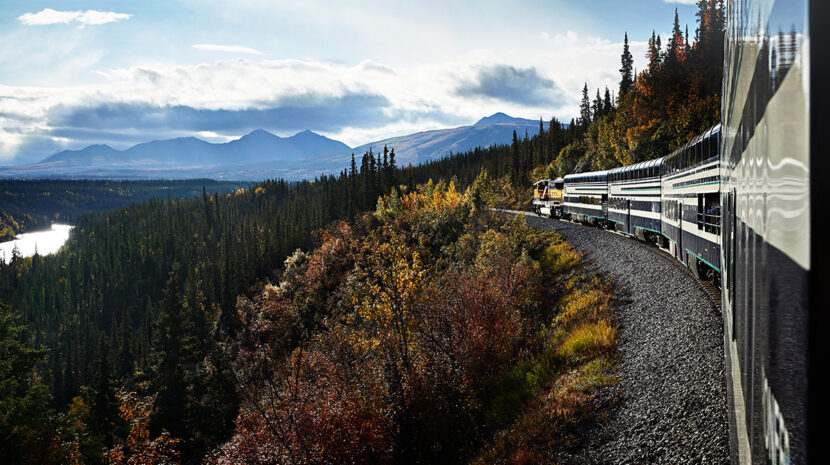 Alaska is the largest state in the U.S. and there is a vast array of captivating landscapes and activities to be enjoyed. With so much to experience right here, plan a staycation this summer. 
Take your staycation to the next level this year on a Princess Lodges Denali Rail Tour. Pamper yourself and feel like a tourist in your home state while we take care of all the details. Rail tours include rail travel on the Alaska Railroad route and lodging. Instead of watching the road, you can sit back and relax while you take in all the wonderful views of Alaska and enjoy delicious food. 
You can experience all the highlights of Alaska departing from Anchorage, Seward or Fairbanks. Alaska's most famous national park, Denali National Park and Preserve, is at the center of our rail tours. Tours range from one to four nights, and you can add on time in your destination or departure city to round out the staycation. There are two options to choose from: Blue Denali Rail Tours and Yellow Denali Rail Tours. 
Blue Denali Rail Tours
Blue Denali Rail Tours depart from Anchorage and Fairbanks. Hop right on the train at the depot and head directly into the wilderness. Overnight in Denali National Park or at our Mt. McKinley Lodge near Talkeetna, or both! Book a one- to four-night tour including options for independent exploration or letting someone else handle the planning with guided tours. It is up to you how much you want to explore! 
Yellow Denali Rail Tour
If you want to experience more of Anchorage or Fairbanks while also taking in all Denali National Park has to offer, Yellow Denali Rail Tours are made for you. Book a three- to four-night tour that will include hotel accommodations in Anchorage or Fairbanks at the start or end of your trip as well as lodging near Talkeetna or the Denali National Park area. Along the way, be prepared to capture unforgettable scenery with wildlife spotting and views of Denali, the largest mountain in North America, standing at 20,310 feet tall. 
No matter the goals of your staycation, Princess Lodges offers the ability for you to choose what best suits you! Whether you want to fish, go wildlife viewing, ride the historic Alaska Railroad, or sit back and take in all the beauty of Alaska, Princess is here to deliver an authentic experience that you won't forget.