6 activities that make Alaska the best place for Father's Day
Back To Blog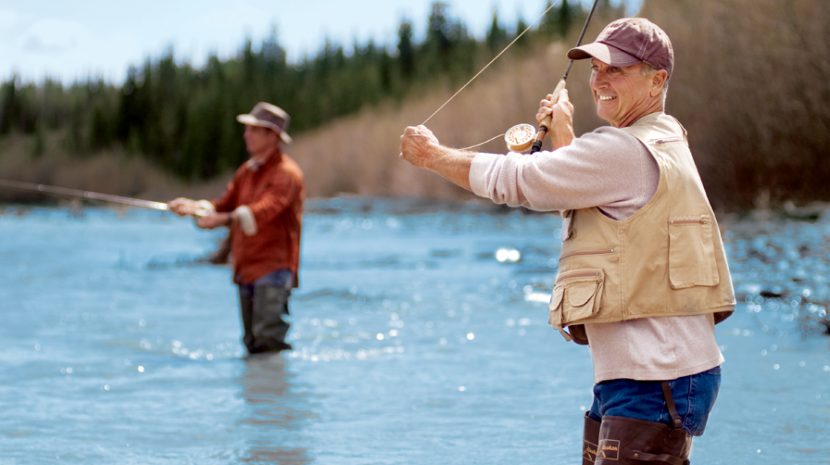 There are many things that Alaska excels at, and one of them is being home to nearly each and every one of the classic "dad activities." When it's time to celebrate dear old dad, we can't think of a better place to be than Alaska!
Fishing – Chances are you might have even come to Alaska specifically to fish, so if this is what dad wants to do on his day we've got you covered. From the Copper River Princess Wilderness Lodge, check out the full day of salmon fishing by raft on the Copper River. Test your luck and see what you reel in! We promise it'll be some of the most delicious fish you've ever tasted. Stop by any Princess Lodges front desk for additional fishing excursion opportunities; now's the perfect time to cast a line!
Grilling – Besides Fourth of July, Father's Day may very well be the most important grilling holiday of the year. If you spent the weekend fishing or hunting, you've got the perfect thing to slap on the grill, and if you don't have access to your own barbeque while you're here, head to one of Princess Lodge's restaurants, like the Eagles Crest Dining Room at the Kenai Princess Wilderness Lodge. You can indulge in a dish like the Simply Grilled Alaskan Salmon, lightly seasoned with lemon and dill and grilled with fresh vegetables and gold garlic mashed potatoes. And if dad is craving some red meat, try our Kenai Cowboy Ribeye Steak, seasoned and grilled with a chipotle rub and served with all the favorite grilling sides like barbeque baked beans and a jalapeño corn muffin.
Golfing – Dad always loved his golf clubs, right? Whether or not you ever saw him actually use them, we think he'll jump at the chance to take part in our Tundra Mountain Golfing excursion out of the Denali Princess Wilderness Lodge. This half-day activity takes you through a nine-hole course and gorgeous scenery. The tundra terrain makes for a fun challenge for seasoned golfers, and don't be surprised if you come across moose prints and even permafrost! Enjoy some unique Alaska golfing and take home a souvenir golf ball to commemorate the whole experience.
Camping – It might have been your dad who took you on your very first camping trip as a kid, and there's no better way to repay him than arranging an Alaska camping excursion. From north to south and east to west there are so many incredible places to camp in Alaska. And it all depends on what type of experience you're looking for. Do you want to car camp, sleep in the comfort of an RV or get to the campsite via a hike? Check out this extensive list of campgrounds in the state and start planning!
Baseball – It might not be the major leagues but something about sitting on the bleachers at a baseball game with a hotdog in one hand and a beer in the other just says summer to us. Take dad to a see an Alaska Baseball League game for father's day and enjoy an evening of America's favorite pastime under the midnight sun. You can take your pick and cheer on the Fairbanks Goldpanners, the Mat-Su Miners, the Chugiak-Eagle River Chinooks, the Peninsula Oilers, the Anchorage Bucs or the Anchorage Glacier Pilots.
Relaxing – Maybe dad doesn't want to do anything today. Maybe he just wants to sit out on the porch with a cold pint of Alaska-brewed beer and take in some incredible scenery. Well, he can do that, too! Our Mt. McKinley Lodge has one of the best views of Mount Denali from The Great Room and a spectacular patio area and deck to boot!