The Top 5 Movies Set in Alaska
Back To Blog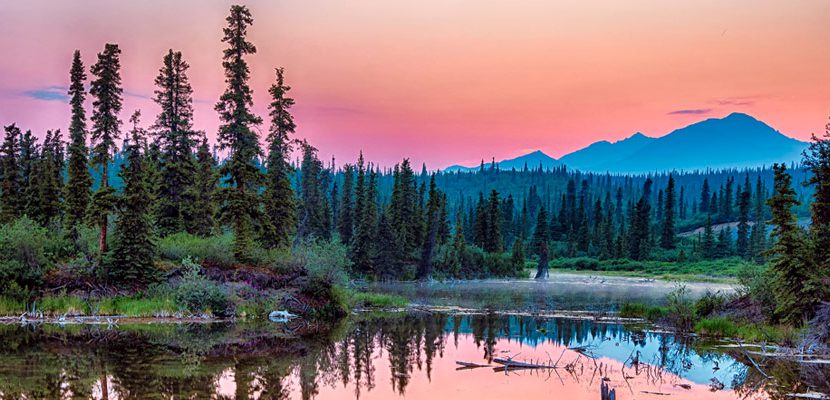 Alaska has captivated humanity's imagination for centuries. From the Indigenous peoples that first settled in the Alaska region to Gold Rush era of the late 19th century, people have seemingly always had an attraction for Alaska.
But Hollywood certainly knows how to capitalize on a good thing, filming various Alaska movies set in the rugged wilderness. While the following aren't all movies filmed IN Alaska, these are a few of the best movies (if we do say so ourselves) to ever be set in the 49th state. These films are required viewing before your next Alaska trip!
5. The Edge (1996)
Sometimes action movies don't have to be all guns and explosions. In this classic survival film starring Sir Anthony Hopkins as a rich billionaire and Alec Baldwin as a younger photographer, two men find themselves stranded in the remote Alaska wilderness after their plane crashes into a lake. As if the presence of man-eating bears isn't enough, the two men suspect each other of being in love with the same woman. There could be worse places for a photographer to be stranded, though. Though not filmed in Alaska, the movie captures the world-class setting of Alaska's Denali National Park and Preserve, capturing the beauty of the immense landscape and unique wildlife.
Embark on your own Alaska wilderness adventure with a stay at the Denali Princess Wilderness Lodge, right at the gateway of Denali National Park.
4. Mystery, Alaska (1999)
This Alaska movie tells the fictional tale of a tiny hockey-loving town named Mystery whose local team gets the chance of a lifetime: to host the New York Rangers for a game on their home ice. This movie captures small-town life in Alaska, as the local community shines under the unexpected national spotlight and gives the Rangers the game of their life. Plus, the movie features a stellar cameo by none other than Little Richard. Alaska, hockey and iconic rock n' rollers: what more could you ask for?
For the small-town Alaska experience, try a tour based in Talkeetna, the setting for the  1990s TV series "Northern Exposure."
3. Runaway Train (1985)
Filmed in Whittier, Alaska, this classic 1980s action movie starring Jon Voight isn't just about a prison breakout; it's also about two escaped prisoners who find themselves on a train that cannot be stopped! As the runaway train hurtles through Alaska's dramatic landscape, the prisoners eventually end up in an epic battle with their ruthless prison warden. Hollywood sure knows how to pull out all the stops, huh?
A stay at the Kenai Princess Wilderness Lodge is the closest (and most accommodating way) to experience the same Alaska wilderness that sets the backdrop for this intense action film.
2. Togo (2019)
Togo is the untold story of the 1925 serum run to Nome featuring musher Leonhard Seppala and his husky Togo. The name that most people think of when they hear about the serum run is actually Balto. Balto was the dog who finished the serum run while Togo was the unsung hero of the story. Togo ran 340 out of the 674 miles of the trip to pick up and deliver the diphtheria serum to Nome. This inspiring movie highlights Leonhard and Togo's bond, determination and grit.
Today, dog sled racing is Alaska's most beloved sport. In some places, dog teams are still a popular mode of transportation. You can witness mushing and meet the real-life dog teams in Denali National Park. The Denali Kennels are home to the park's sled dog team which provides a crucial mode of transportation for park rangers in the winter months.
1. Insomnia (2002)
Before Christopher Nolan became a household name for hit movies like "The Dark Knight" and "Inception," he created this psychological thriller set in the tiny Alaska fishing town of Nightmute. A veteran police detective played by Al Pacino is called in to assist with a gruesome murder investigation. The town receives Alaska's famous 24-hour sunlight during the summer, which exacerbates the detective's sleeping problems and descends him into a state where he can't keep his head straight. Both characters and audience are kept guessing through this thrill ride of a film, made memorable by the star-studded cast of Pacino, Robin Williams, and Hillary Swank. It too falls into the movies filmed in Alaska category.
The stunning scenery will make you long to visit quaint fishing towns. Make Kenai Princess Wilderness Lodge your home base to explore authentic Alaska fishing communities such as Seward and Homer in the Kenai Peninsula.
If anything, this list proves that dramatic scenery makes for dramatic stories. Who knows, maybe on your next visit you'll get an idea for the next great Hollywood blockbuster!
Now that you've loaded your film queue up with the best Alaska-based movies, why not plan to see the real thing? Head to Alaska and view its cinematic vistas in person with an Alaska train tour, a day-trip adventure starting from one of our Alaska hotels or a full Alaska vacation package.