What must-see destination should you visit in Alaska?
Back To Blog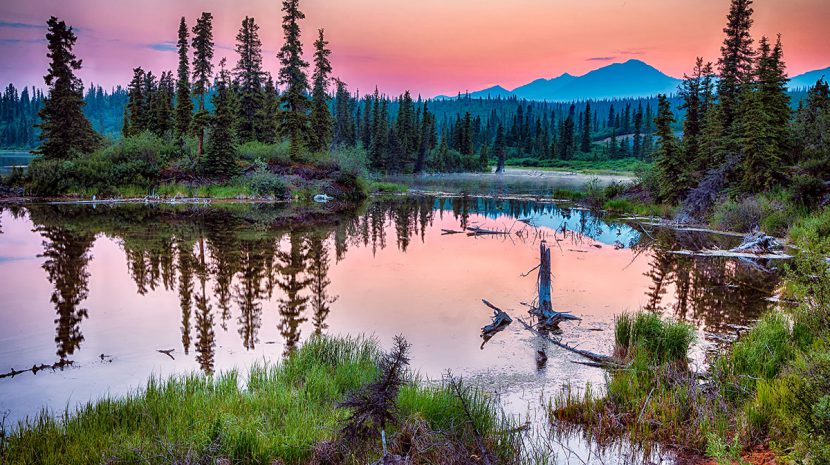 From hiking trails to luxury dining, take this quiz to learn what can't-miss stop you need on your next Alaska itinerary.

1. What best describes your ideal Alaska vacation?
A. A relaxing stay with days dedicated to sightseeing and wildlife-related excursions, such as learning how to mush on a dog sled.
B. Thrill-seeking adventure.
C. A fully guided trip with a tour guide who knows how to pull out all the stops.
D. I want to create my own adventure.
2. We know you'd stay forever if you could, but realistically, how long are you planning to be in Alaska?
A. Quick weekend trip
B. One week
C. Two weeks
D. All summer!
3. What Alaska activity must be a part of your itinerary?
A. Wildlife viewing
B. Panning for gold
C. Satisfying your taste buds with Alaska flavor
D. A little bit of everything
4. If you had to choose a form of transportation to get you from point A to point B today, which one would you pick?
A. Train
B. Minecart from the gold rush era
C. Cruise ship
D. Fat tire bike
5. Which movie title inspires you to visit Alaska?
A. Balto
B. The Revenant
C. Grizzly Man
D. Into the Wild
Mostly As – Denali National Park
Venture to the home of North America's tallest mountain at its namesake, Denali National Park. Here, you'll not only see Denali, but you'll also have prime viewing opportunities of of Alaska's big five: wolves, moose, bears, caribou and Dall sheep.
On this six million acres of wild land, opportunities are endless. Your itinerary can include an ATV trip, dog sledding, wildlife viewing, ziplining and so much more. Perfect for animal lovers who want to either kick back or get out while taking in breathtaking sights of the Great Land.
Mostly Bs – Copper River Valley and Copper Center
This one is for those who seek adventure. Go deeper into Alaska and off the beaten path by visiting the Copper River Valley.
Rich in Athabascan culture, a visit to the Copper River Valley will allow you to explore Wrangell-St. Elias National Park, America's largest national park and home to the Kennicott Mines National Historic Landmark, considered to be the best remaining example of a copper mine from the last century. Grab your fishing pole and head out to catch one of the world-famous Copper River salmon.
Mostly Cs – Fairbanks
Step back in time to the Gold Rush era by taking a visit to Alaska's Golden Heart City. Perfect for those who are hungry for the ultimate Alaska vacation.
Fairbanks is only 200 miles from the Arctic Circle and 120 miles from Denali, and the midnight sun in summer months means there is plenty of time to explore. Whether you're a early bird or a night owl, you'll be able to take a dip in hot springs, enjoy a river cruise on an authentic sternwheeler, go gold panning or learn about Alaska Native culture.
Mostly Ds – Girdwood
This one is for those who want to create your own adventure. Nestled in the Chugach Mountains, Girdwood is a is a haven for skiing and snowboarding in the winter and an oasis for mountain biking and hiking in the summer.
The eclectic town of Girdwood may look small, but it's surrounded by endless opportunities for adventure. Go sea kayaking, gold panning and more.