Our favorite blueberry-forward recipes
Back To Blog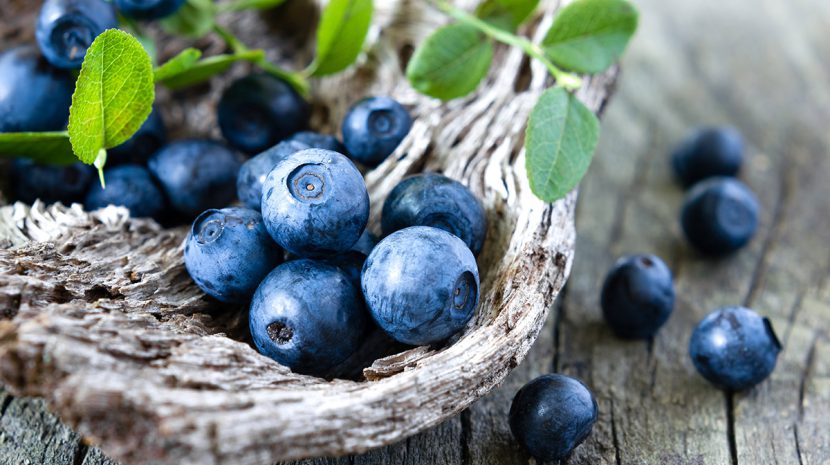 Alaska produces a bounty of blueberries every year, and right now they are ripe for the picking. One of the best ways to really experience a place while you're on vacation is to eat fresh and local whenever you can! Many Alaska restaurants will feature fresh, locally sourced ingredients in their menu but you don't have to stop there! Head to a farmers market in the area to pick up some blueberries or talk to our staff about where the best picking spots are. Here are some of our favorite blueberry recipes that you can make at home.
Cocktail hour: Sparkling Blueberry Mint Lemonade
When planning a party, it's good to make sure there are drink options for everyone to enjoy! This lemonade recipe can be made with a shot of vodka for those choosing to drink alcohol, but it is also great served alcohol-free for the kids and anyone choosing not to drink! Start with mint simple syrup and add fresh lemonade and sparkling water. This recipe uses Anchorage Distillery blueberry vodka to get blueberry flavor, but we recommend muddling some wild blueberries with fresh mint to stir into the mix. Either way, get ready to treat your taste buds!
Get the full recipe from Edible Alaska.
Appetizer: Wild blueberry and brie puff pastry bites
What's better than a bite-sized appetizer oozing with melted cheese and bursting with flavor? This recipe is the perfect way to kick off your dinner party and get people ready for an evening filled with all things blueberry. Start with sheets of mini puff pastry shells pre-baked long enough for them to puff up. Remove the center and tops with a spoon, leaving the bottom intact, creating a bowl for your filling. Throw in a cube of brie and top with a blueberry filling spiked with rosemary, pepper and honey. Bake right before serving so the puff pastry is golden brown and brie is melty and delicious.
Get the full recipe from Lively Table.
Main course: Alaska salmon with wild blueberry agrodolce
For the main course we can't help but add in another Alaska favorite, salmon! One of the best things about salmon is that there are so many things you can do with it. It shines on its own grilled with a pad of butter, but you can also add any combination of flavors for something new. This recipe is a great way to utilize two Alaska ingredients, salmon and blueberries. It's sweet, savory and oh-so irresistible. Start by baking your salmon. While it's in the oven, mix up your sauce – combining the flavors of onion, apple and thyme before adding in blueberries and lemon to round it out. Serve each piece of salmon with a generous dollop of this spoon-licking sauce. The red salmon against the purple of the blueberry sauce makes this dish a centerpiece at any event and your guests will be so impressed they won't even know how simple it was to make!
Get the full recipe from Edible Alaska.
For your sweet tooth: Alaska blueberry layered dessert
Straight from the Nome Centennial Cookbook 1890-1998 this dessert is simpler (and arguably better) than classic blueberry pie. Start with a walnut crust, then pile on layers of cream cheese and blueberry filling before topping it all off with whipped cream. Don't worry about cutting perfect slices, scoop this dessert onto a plate and enjoy!
Get the full recipe from The Baked Alaska Project.