Five New Tips to Make the Most of Your Smartphone Photography
Back To Blog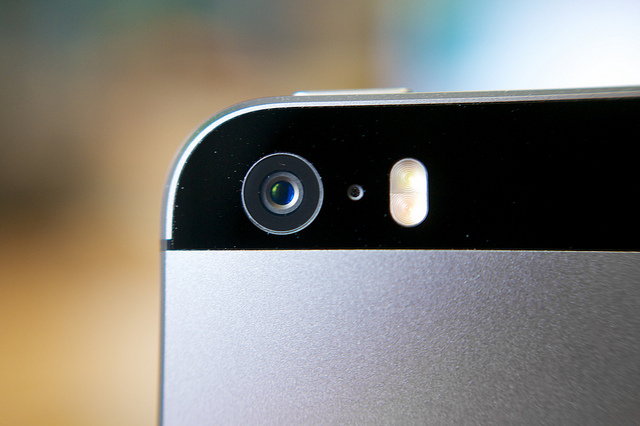 Photo by Kārlis Dambrāns
Today's smartphone cameras are not what they used to be; they're so much better! The photo quality has improved so greatly that many people are ditching their point-and-shoot cameras altogether, opting for the ease of a multi-purpose smartphone. We are all about finding ways to simplify, especially when on the road exploring the 49th state. Make sure you have plenty of storage available on your phone and use these tips to take incredible photos.
1. Download a fun photo-editing app. Whether you're looking for more filter options than the ubiquitous choices on Instagram or you'd just like to make your teeth look whiter, there's an app for that – and it's probably free. VSCO Cam is a favorite for subtly enhancing pictures with understated filters that give the photo a professional-looking quality. Aviary is another app that allows users to make tiny alterations – including erasing blemishes and whitening teeth.
2. Invest in a fun smartphone lens. If you're missing some of the features of your multi-lens camera, check out the fun options for smartphone lens attachments. These attach magnetically and can be switched out quickly and easily. With options like a wide-angle macro lens, an ultra-magnifying telephoto lens and a polarizer lens for a "sunglasses on" effect, the possibilities are endless.
3. The flash is not your friend. Your photos will always look better when utilizing natural light rather than the built-in flash on your phone's camera. Luckily, with more than 20 hours of daylight during the summer in Alaska, this shouldn't be a problem!
4. Bring along this tiny, flexible tripod attachment. It can help you capture some great angles and will certainly come in handy for that coveted long exposure photo of the northern lights in winter months. The flexible tripods can even be wrapped around tree branches or poles, perfect any "selfie" fans out there. The tripod is also great when you want a group photo and no one else is around to take it!
5. Don't zoom. A pretty universal school of thought among smartphone photo enthusiasts is to never, ever zoom. Zooming into an object too much will leave you with a pixelated image. Instead, get as close as to the object as you possibly (and safely!) can, or use a telephoto lens like the one mentioned above. Cropping the photo is also a good option.