Princess for a Day Letter
Back To Blog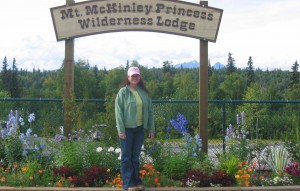 We received a Thank You email from one of our Princess for a Day winners along with some great photos. Check out what Debra had to say.
Thank you so much for a great train trip to McKinley Wilderness Lodge.
The stay was so much fun.
I sat out by the waterfall, turned on my iPod and listened to music, all by myself for a couple of hours.
The gifts upon arrival, the movie tickets, the dinner and all the extras were wonderful.
Beautiful place, great food and drinks, nice staff …
I had a great time.
Thank you again.
Since the trip my daughter has had brain surgery and my dad passed away on Thursday
Thank goodness for the really good days to compare the bad ones too.
Life is a great journey.
Thanks