This grown-up treehouse of your dreams is the best new way to view Denali
Back To Blog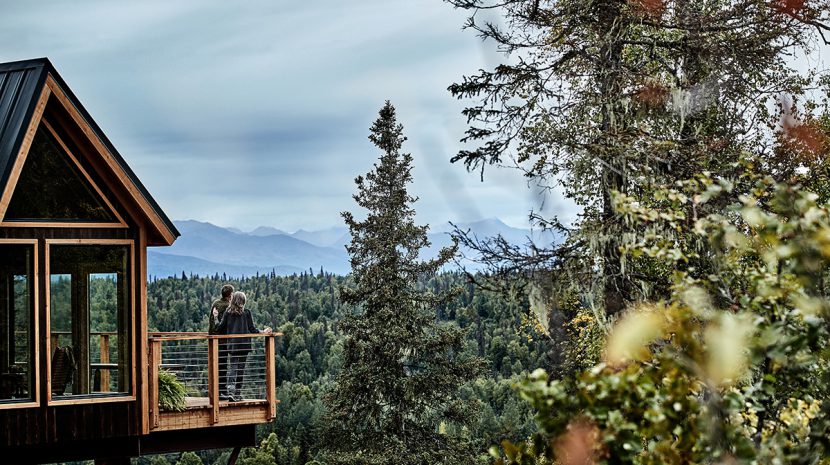 There's a new way to view Denali, and you wont want to miss it. Our Mt. McKinley Princess Wilderness Lodge is now home to a custom-built treehouse, complete with a deck view that's one of the highest land-based, north-facing Denali viewing areas. You might even recognize it from Animal Planet's "Treehouse Masters" – the project was featured on the show last season. Here are a few of our favorite ways to spend time in the treehouse:
Experience it on your own: Hike the short Hill Trail Loop to get to the treehouse and you'll be rewarded with the ultimate view of Denali. The treehouse is there for you to enjoy, so head on in and check out the sights.
Walk with Todd: Take the Sourdough Expedition if you'd rather explore with a guide. The tour is available for purchase at our guest desk, and if you decide to take this route you'll be treated to the story of the first ascent of Denali while you explore the trails around the treehouse with guide Todd Huston.
Relax on the deck: It doesn't matter how you get there, just make sure to spend some time on the deck once you do! It's a once-in-a-lifetime view for a once-in-a-lifetime trip.
Sappy Hour: Purchase tickets at the guest service desk for this foodie experience. Your hike to the treehouse will be followed by a happy, sappy afternoon. Sample rare birch syrups and other locally made products and learn about how syrup is harvested from these trees.
Learn more about everything the treehouse has to offer and book your stay today!