Sounds of the North: Music in the Great Land
Back To Blog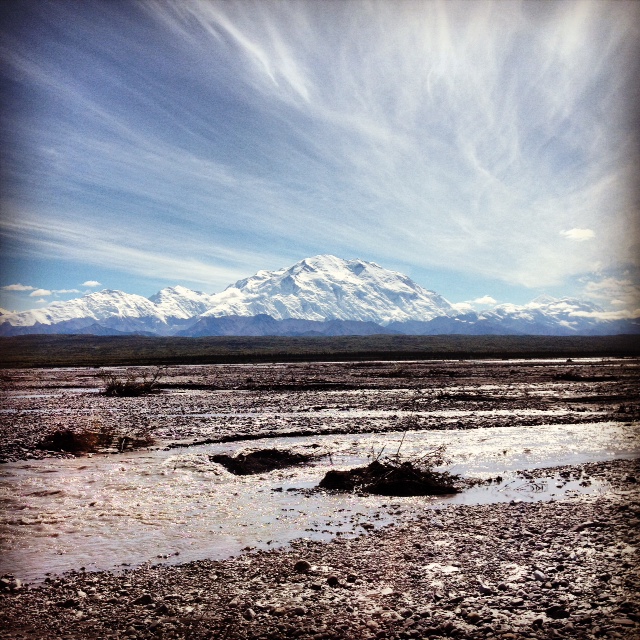 At first glance, Alaska might not seem like a bustling hub for touring musicians; as America's northernmost state, our closest neighbors in Seattle are still a three-hour (plus) plane ride away. In reality, the local music scene here is flourishing, and if you know what to look for, you could find yourself smack-dab in the midst of some serious musical fun. Aside from the national acts that make their way north, keep an eye out for some of these incredible local artists on your next visit to Alaska

Pamyua (pronounced bum-yo-ah)
The award-winning Alaska Native group Pamyua is a four-piece band that performs powerful and exhilarating renditions of Inuit drum songs. They've been together for more than 15 years, crafting harmonies and bringing traditional music to audiences around the state and beyond. The band also takes time to travel to schools across Alaska, inspiring youth and connecting Alaska Natives to traditional music. Whatever your heritage, Pamyua's music is just plain enjoyable, and a wonderful way to experience authentic Alaska culture.
A singer-songwriter with a killer backup band, Anna's original brand of bluegrass music is catchy, danceable and downright fun. Her debut album was released in January of 2013, and her songs have garnered attention and press from national publications. Her song "Gone and Back" was featured as the song of the week on The Bluegrass Situation, a notable music blog run by Ed Helms of "The Office" and "The Hangover." Recently, CMT Edge profiled Anna and her song "Railroad Man."  With melodies that stick with you and honest, expertly crafted lyrics, an evening with Anna is an evening with one of Alaska's great songwriters.
Young Fangs is a three-piece alternative rock band based in Fairbanks, Alaska. Since its inception in 2011, the band has performed across the state, released an EP entitled "Thanks For Caring" and opened for nationally touring acts such as Portugal. the Man, Mat & Kim and Awolnation. With influences such as The Black Keys, The White Stripes and Brand New, Young Fangs make modern rock music with homegrown Alaska flavor. They say they're working toward "quitting their day jobs," and with their clean, catchy melodies, that's a move that could very well be in the near future.
The Anchorage Press describes the Super Saturated Sugar Strings as "a delightful combination of rock n' roll and Eastern European folk." After taking a long hiatus (the kind where you hunker down and practice, practice, practice) they returned to the Alaska music scene tighter than ever. The five-piece band blends old and new sounds into something very, very fun. Their newest album "Heart-Shaped Leaves" was released this June and they've been touring their new material across Alaska all summer, bringing nonstop energy wherever they go.
For a little bit of gypsy jazz, look no further than Alaska's Hot Club of Nunaka, named for the Nunaka Valley in Anchorage and inspired by the music of Django Reinhardt in 20th century Paris. This band brings authentic French sounds to the great north and performs jazz and swing standards with polished technique that only comes from years of practice. The music is full of soulful violin, quick-fingered guitar solos, swingin' rhythm and it's always a great time.
In addition to a crop of talented local artists, Alaska has had its share of musical success stories, such as the nationally touring band Portugal. The Man and Bearfoot, a bluegrass band formed at a kids' music camp that eventually went on to have its fourth album debut at number one on Billboard Magazine's bluegrass charts.
Portugal. The Man has been featured in GQ, Rolling Stone and on NPR's "Here And Now." The band has performed at huge festivals including Austin City Limits and currently has a full schedule of shows all over the country. Bearfoot split recently as a band after more than 10 years of touring, but you can catch some former members in the sometimes acoustic, often electric country and honky-tonk band Cold Country. The band tours Alaska in the summer, hitting its fair share of festivals before flying south to the Lower 48 to play music in the winter.