Celebrate America with a special, midweek Alaska Fourth of July
Back To Blog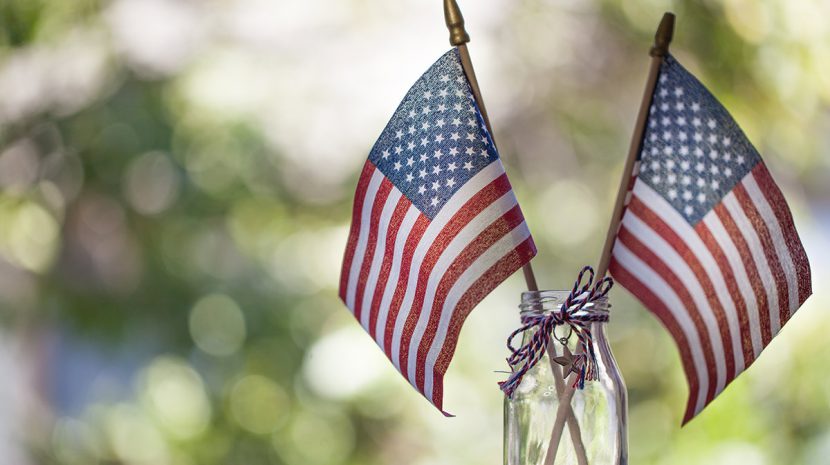 We know it's tough to plan a Fourth of July celebration on a Wednesday, which is why we've done it for you! When you stay with Princess Alaska Lodges during this midweek holiday, you're in for an unforgettable time. Here are a few highlights from our lodges across the 49th state.

The Copper River Princess Wilderness Lodge has an entire week packed with patriotic flair. The lodge will be adorned with flags, banners and Fourth of July-inspired designs; patriotic music will be playing from our speakers all week long and we'll have complimentary sparklers and watermelon slices for all guests at the special flag ceremony on July 4. Additionally, we'll be offering three special desserts for our guests this week  – nothing says summer in America like peach cobbler, strawberry shortcake and fruit medley.
The Fourth of July celebration at Mt. McKinley Princess Wilderness Lodge is really something special. It's hard not to feel overcome with pride when you see bald eagles soaring through the air. Come out and experience the bald eagle release at 3 p.m. on July 4, followed by a parade to continue the fun.
If you're staying at our Kenai Princess Wilderness Lodge, the community will honor any Kenai locals who served in the military at the Hometown Heroes event at the annual Fourth of July festival. Guests can also catch the Peninsula Oilers face the Mat-Su Miners in a Fourth of July baseball game. Find out more happening in the area here.
When you're a guest at the Fairbanks Princess Riverside Lodge, head to Pioneer Park for the 25th Annual Community BBQ & Music Fest. You'll find free food, prizes, entertainment and fun for everyone in your group.
There are so many ways to show America love while you're in Alaska. Come partake in the festivities and find other ways to celebrate the signing of the Declaration of Independence.