Guide to seeing the northern lights in Alaska
Back To Blog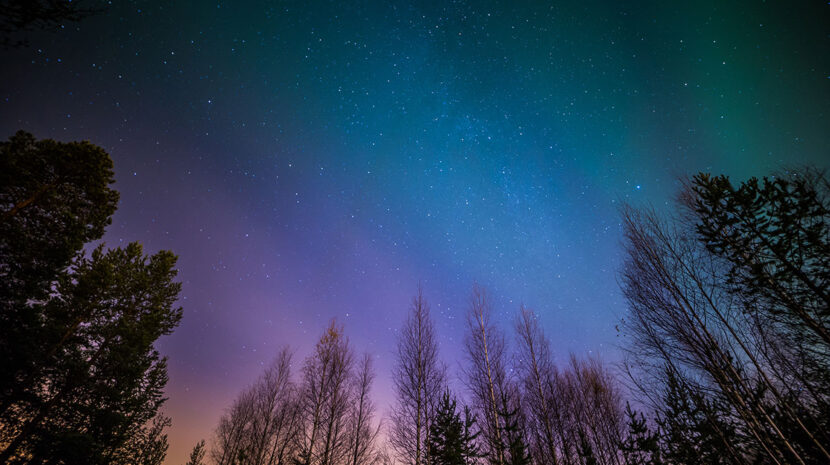 Experiencing the sights of colorful, fluorescent ribbons dancing in the night sky is one of the many highlights for Alaskans and travelers to the state. Most would consider viewing the northern lights a top bucket list item. Keep reading for all the best northern lights viewing tips and tricks.
What Causes the Northern Lights?
The aurora borealis is caused when material thrown off the surface of the sun collides with the Earth's atmosphere. The auroral discharge is more powerful than lightning! The atoms collide with each other about 60 to 70 miles above Earth's surface. How far up the atoms are in the atmosphere determines which of the vibrant colors of yellow, green, blue, purple, or red the viewers below are treated to.
When is the best time to see the northern lights?
The best times to view the northern lights are around the autumn and spring equinoxes in September/October and March/April. Most often, the best viewing for the northern lights is late at night or in the early morning. Many Alaska hotels offer a northern lights wake-up call to alert their guests when the aurora borealis is visible. Looking for a little guidance? Book the Aurora Borealis Viewing tour at Fairbanks Princess Riverside Lodge to learn all about the dancing colors in the sky.

Where is the best place to see the northern lights?
Fairbanks is located in the heart of Alaska's Interior. Due to Fairbanks' unique location in the aurora oval, the city is in the perfect position for ideal northern light viewing. While your odds of viewing the aurora borealis are good with spending one or two nights in the Interior of Alaska, to make the odds great, extend your trip to increase your likelihood of catching the lights. This will also give you a chance to take in all the other activities that Golden Heart City has to offer. As you prepare for your trip, check out the northern lights viewing forecast to plan exactly when and where you're going to go looking!
What to expect when looking for the northern lights
The northern lights actually occur all year long, they are just more difficult to find when the sun keeps the sky lit through the night. The less light the better! Therefore, when it comes to weather, the ideal conditions to view the aurora borealis are on winter nights that have moonless skies. Make sure to pack warm clothes, boots that will keep your toes warm, some snacks, a deck of cards to keep you entertained while you wait for the show, and of course, a camera.