Stop in for a bite of Denali at Fannie Q's Saloon
Back To Blog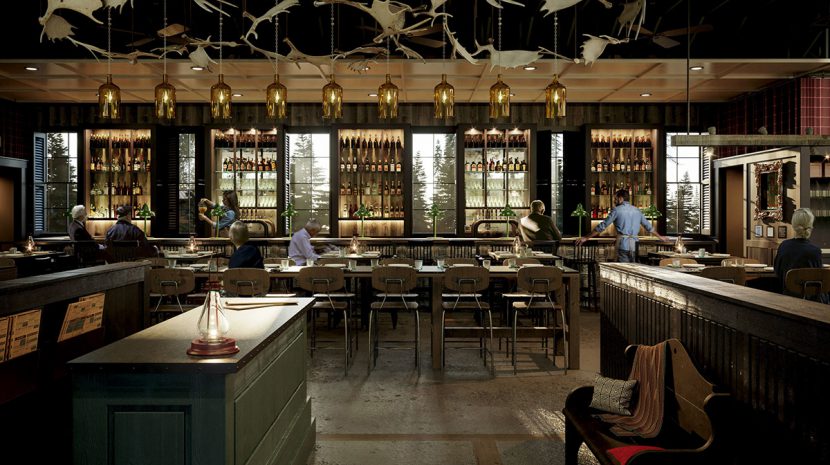 Travelers to Denali will have a new dining option this summer. Visit Fannie Q's Saloon for a bite to eat during your Denali Princess Wilderness Lodge adventure. The restaurant will be open for breakfast, lunch and dinner, serving locally inspired dishes with indoor and outdoor seating and live entertainment.
Fannie Q's is new this season at Denali Princess Wilderness Lodge and was inspired by (and named for) Fannie Quigley, a famous Alaska prospector, trapper, hunter, dog musher and sourdough cook. The hard-working Alaska woman has long been remembered for her abundant hospitality, which will be mirrored in the new Fannie Q's Saloon.
Located in the center of Princess Village, this is a great place to enjoy authentic, homegrown dishes like bison sliders, braised pork shoulder and bear-lard pie – a Fannie Quigley specialty. If you're having dinner, you'll have the added bonus of live entertainment with your meal.
Fannie Q's features the perfect balance of modern style and an old-time saloon feel. Whether you're stopping in for breakfast before your hike or for dinner after a day of adventure – or even just a drink at the bar to meet fellow travelers – you won't be disappointed by these new offerings.
The fun doesn't have end after dinner! Just outside of the saloon, the fireside patio is debuting three firepits this year creating a new place for travelers to gather and roast marshmallows, reminisce on the day's adventures and even enjoy a drink under the midnight sun.
Learn more about the wildlife, adventure and the finest in Denali lodging and book your Denali stay today!