Staff Picks – Copper River Princess Lodge
Back To Blog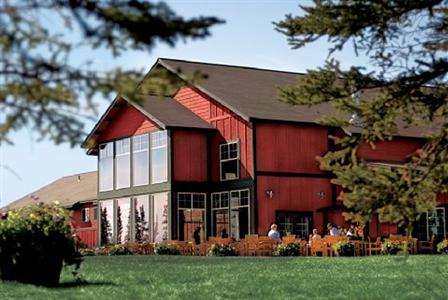 To get a better idea of what activities are popular from the Copper River Princess Wilderness Lodge we spoke with General Manager, Tracy Smith.
The Copper River Princess Wilderness Lodge is situated on 200 acres at the junction of the Klutina and Copper Rivers, right by Wrangell-St. Elias National Park and Preserve, the largest national park in the United States. Fittingly, Smith said one of the area's most popular attractions is the park's visitor center.
"There are presentations through out the day and Ranger-lead walks and talks," Smith said.
Another nearby attraction is the George Ashby Memorial Museum. The museum is housed in two rustic log cabins and offers a glimpse into Alaska's past with photographs and artifacts
"They learn about the gold rush history of the area. It's really neat," Smith said.
Visitors looking to learn more about Alaska and its indigenous populations also enjoy the Ahtna Heritage Foundation Cultural Center.
The center has displays of traditional Native crafts, including moosehide and birchbark items and beaded objects. There is also a large fish wheel that was a collaborative project with Princess Lodges.
For more ideas about activities at the Copper River Princess Lodge, check out this blog post about lodge excursions and also read about nearby Kennecott Mine.