On the Menu: Summer Fare and the Living's Easy
Back To Blog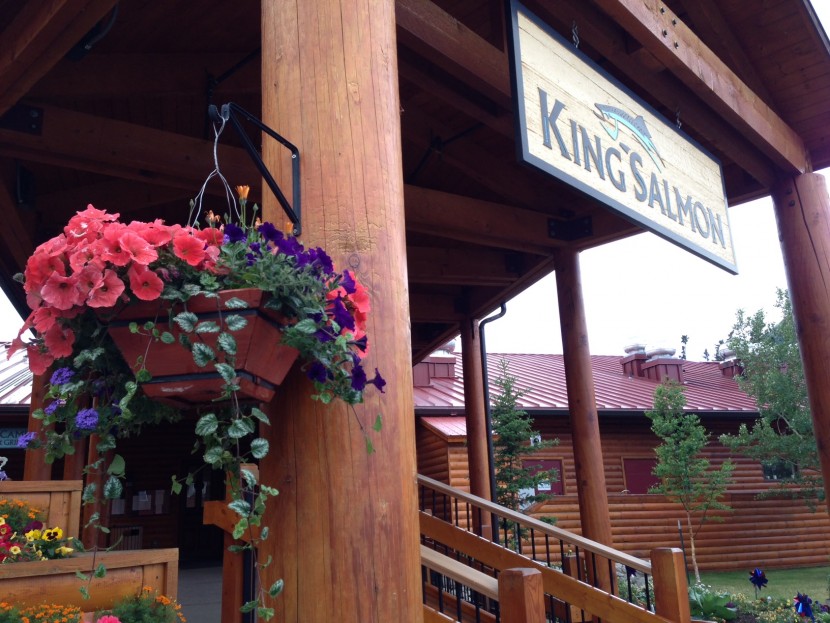 We'll be the first to admit we might be a little spoiled here in Alaska, between the incredible scenery, nonstop outdoor adventure and the freshest of seafood. The good news is visitors can partake in all of these outdoor and culinary spoils on a visit to any Princess Alaska Lodge this summer! Our chefs gave us the rundown on some of the new and delectable offerings on lodge menus this season, and after taste testing these locally sourced ingredients, we know you'll be coming back for seconds next year.
Warning: reading any further may cause hunger pangs, salivation and intense cravings for delicious food. Continue at your own risk.
Denali Princess Wilderness Lodge
The King Salmon Restaurant at the Denali Princess Wilderness Lodge features fresh Copper River and Bristol Bay salmon daily. On the menu this summer is a grilled salmon glazed with local birch syrup and citrus gastrique, followed by seared scallop caprese bites. This dish features fresh Kodiak scallops, lightly seared and seasoned with kosher salt and coarse black pepper. The scallops are served over breaded goat cheese on a generous slice of tomato, drizzled with house-made balsamic glaze and garnished with fresh basil. You wont be missing the traditional caprese salad anytime soon with this masterpiece!
Mt. McKinley Princess Wilderness Lodge
At the Mountain View Dining Room, we're serving up an Alaska-style charcuterie plate called the Alaska Sausage Sampler. It features caribou and buffalo sausage, each locally made and uniquely prepared. The sausage is accompanied by a smoked onion marmalade and whole-grain mustard. This dish is really best enjoyed while sitting on the deck looking out at the mountains and enjoying a pint of Denali Gold kolsch-style ale, made exclusively for Princess Lodges by The Denali Brewing Company. You can catch those Kodiak scallops here too – this time dressed up with a fireweed citrus honey drizzle, pan-seared with prosciutto. Hungry yet?

Kenai Princess Wilderness Lodge
The Eagle Crest Restaurant is rolling out a miso-crusted sablefish dish this summer. Sablefish, sometimes referred to as black cod, is a saltwater white fish high in omega-3s and rich in flavor. It's a favorite among guides and commercial fishermen, and one of Alaska's best-kept fish secrets. At the Kenai Princess, we marinate the sablefish in sweet miso and present it with white rice, baby bok choy and a soy vinaigrette.
Copper River Princess Wilderness Lodge
If you're staying at the Copper River lodge, try an omelet. Really! There's no better way to kick off a day of exploring the foothills of the Wrangell Mountains than with the smoked salmon omelet at lodge's Two Rivers Restaurant. With whipped cream cheese, zesty capers, red onions and a healthy portion of smoked salmon, this breakfast was created to get you ready for anything Alaska brings your way.
Fairbanks Princess Riverside Lodge
At our lodge in Fairbanks, nearly all of the produce, greens and herbs are locally sourced from Tanana Valley farmers. Summer menu planning begins as early as January so the farmers can coordinate with the chefs what seeds they'll need to buy. The midnight sun in Fairbanks accounts for some of the biggest produce around, with even bigger flavor. When you're at the lodge this summer, try our Caesar salad with romaine sourced from Basically Basil and Wild Rose Farms, or the home-style fried chicken with Yukon Gold mashed potatoes and fresh, Alaska-grown veggies.