A city lover's trip to Alaska
Back To Blog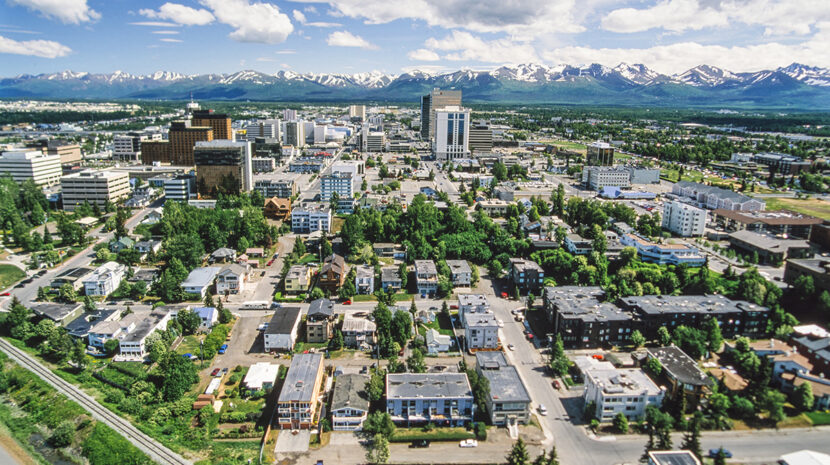 Though Alaska is most known as an outdoor adventurer's paradise, there is also plenty for city lovers to enjoy and explore during their Alaska trip.
Nestled between the base of the Chugach Mountains and the coast of the Cook Inlet is Anchorage, Alaska. Anchorage is Alaska's largest city and is the perfect blend of urban and the outdoors. With access to both incredible outdoor activities and bustling city life, there are a variety of things to do in Anchorage for all interests.
The history of Anchorage
Anchorage is the traditional homeland of the Dena'ina Athabascan Alaska Native people, and their roots have shaped the city into the cultural melting pot it is today.
In 1915, Anchorage was established as the headquarters for construction of the Alaska Railroad. Since then Anchorage has blossomed into a bustling city and has played a major role in Alaska's growth. Anchorage is Alaska's most populous city and has transformed into a hub for transportation, business and tourism. Today visitors from around the world plan an Alaska trip to Anchorage to experience everything this great state has to offer.
Things to do in Anchorage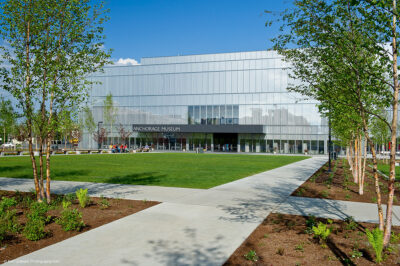 During an Alaska trip, city lovers can find amenities and things to do in Anchorage such as museums, restaurants and breweries, shops, and arts and entertainment.
History and culture
Home to 229 federally recognized tribes, Alaska Native roots run deep throughout the state and many cultural experiences can be found in Anchorage.
The Alaska Native Heritage Center is the only statewide cultural center that represents all Alaska Native peoples. There, visitors can learn about Alaska's Indigenous history and culture through exhibits, artist demonstrations, movies, performances and tours. Travelers can also explore the Anchorage Museum to view extensive local art collections and world-class exhibits that explore the land, peoples, art and history of Alaska.
Around town, visitors can learn more about Alaska Native culture through the Indigenous Place Names Project, which identifies the Dena'ina Athabascan names for local trails and parks. Also around town, art galleries and shops display and sell art of all mediums including photography, pottery, paintings, woodworking and more.
Local food scene
Around every corner, the city is filled with local favorites and international flavors to satisfy every craving. From fresh Alaska seafood like king crab, salmon and halibut to Thai, Himalayan, Hawaiian, American and everything in between, visitors can find every cuisine in Anchorage.
No meal is complete without a beverage pairing, and there are several breweries and bars serving locally made beers, meads, seltzers, ciders and sodas. And, for coffee addicts and aficionados alike, Anchorage is among the top cities in the world for coffee shops per capita. Alaska's unique drive-up coffee huts make grabbing that morning fuel easy and effortless!
Shopping in Anchorage
No vacation is complete without a memento. There is a wide variety of souvenirs and gifts available in Anchorage including Alaska Native art, locally made goods, clothing, outdoor gear and much more. Forget something while packing? Local malls, boutiques and outdoor outfitters are abundant in Anchorage. No state sales tax is an added benefit of shopping in Alaska, and most local gift shops will ship products around the world.
Arts & entertainment
In downtown Anchorage, visitors will find several opportunities to explore the city's art scene. Visitors can embark on First Friday Art Walks, view murals that decorate buildings around town, or attend one of the Anchorage Museum's various art events throughout the year. The city also offers an abundance of live and performing arts at the Alaska Center for the Performing Arts. And, live music lovers will find an abundance of live music events at local parks and restaurants.
Explore the outdoors without leaving town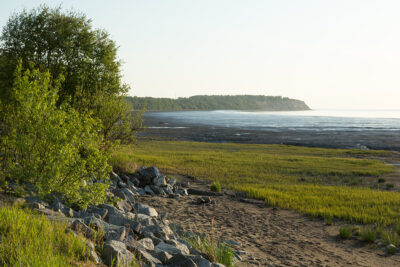 Anchorage is the perfect starting point for getting a taste of outdoor adventure — right in the heart of town. City lovers wanting to partake in Alaska's great outdoors without venturing deep into the mountains can do so in Anchorage.
Fish for salmon in Ship Creek
Just steps from downtown is Ship Creek, providing visitors the unique opportunity to fish for salmon right in the heart of Anchorage. Local outfitters have fishing rods and gear available for rent, and some will also filet and package your catch of the day.
Kayak on Eklutna Lake
With its sparkling turquoise waters surrounded by soaring mountain peaks, Eklutna Lake is the perfect place to kayak. A 40-minute drive from downtown Anchorage, Eklutna Lake is a popular destination for locals and travelers alike, offering spectacular views and serene waters for kayakers of all experience levels.
Hike Flattop Mountain
Widely regarded as the most-climbed mountain in Alaska, Flattop Mountain is a quintessential day hike with routes for all abilities and stunning 360-degree views of the city. The trailhead is a 30-minute drive from downtown Anchorage, and the Flattop Mountain Shuttle can provide transportation from downtown to the trailhead and back.
Walk, run or bike along the Tony Knowles Coastal Trail
Accessible from downtown Anchorage, the Tony Knowles Coastal Trail gently winds along the coast and is by far the city's most popular trail. The trail allows you to escape the bustling city while still remaining close, and explore the nature that surrounds Anchorage. Sometimes beluga whales and Denali, North America's tallest mountain peak, can be seen from the trail.
Visit Anchorage with Princess Lodges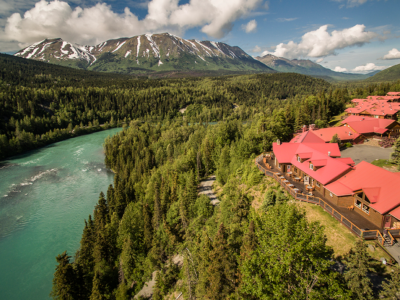 One of the best ways to incorporate a visit to Anchorage during an Alaska trip is with Princess Lodges. The majority of our tour itineraries include Anchorage as a destination. The city is also a great day trip destination for our Kenai Princess Wilderness Lodge and Mt. McKinley Princess Wilderness Lodge guests. Only two and two and a half hours from Anchorage respectively, a day trip to Anchorage is a fantastic way to spend a day in Alaska.