Summer cocktails to celebrate the solstice
Back To Blog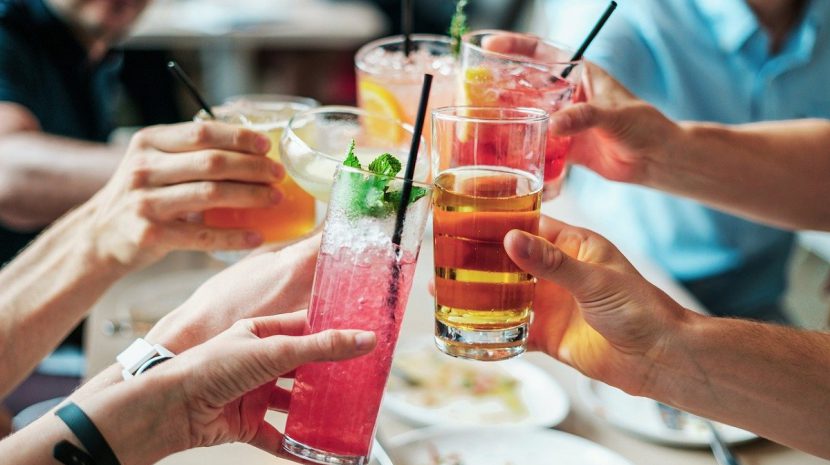 While summer solstice may feel like any other day in some parts of the world, solstice celebrations in Alaska go to another level. Locals celebrate the extra hours of daylight with all-night baseball games, specifically the Midnight Sun Game in Fairbanks, where the first pitch is thrown out at 10 p.m. Plus, there are festivals and concerts statewide to take advantage of all the daylight. If you're planning to celebrate the changing of the seasons on the longest day of the year, here are some sunny cocktails and alcohol-free drinks for all you party planners.
Paloma
You can't go wrong with tequila and grapefruit! To celebrate the seemingly endless golden hour that summer solstice brings, opt for this orange-hued drink.
Here's how to make a classic Paloma
The Alaska Cocktail
Alaska journalist and cook Julia O'Malley, explored the meaning behind the martini cocktail, the Alaska. But she found that, like baked Alaska, the cocktail wasn't created in Alaska. Rather, it is based on an idea of the feeling you get when you visit. Regardless, it's yummy! And what better way to celebrate the solstice like an Alaskan than with the 49th state's namesake drink?
Check out Julia's recipe for the old time martini, the Alaska.
Brews
Okay, okay – we know beer isn't a cocktail. But in Alaska, local craft beer is irresistible. Breweries galore, it's clear that Alaskans love a good pint – or three. Some of the local favorite breweries include Midnight Sun Brewing Co, HooDoo Brewing Company and Denali Brewing Company. Want a taste of Alaska at your summer solstice barbecue? Look for Alaskan Brewing Co.'s products in a store near you.
Tequila Sunrise
Can you think of a better drink to sip under warm summer rays? We can't either. Enjoy this colorful, refreshing cocktail as you wait for the sun to set. Some locals put a spin on it and call it a Talkeetna sunrise, named after the quirky mountain town in the backyard of Denali National Park and Preserve.
Tequila + orange juice + grenadine = deliciousness. Try it yourself!
Sangria
Sangria is customizable and great for groups. Did you know that Alaska has some of the best wild berry picking in the U.S.? Blueberries, raspberries and salmonberries are some favorites. What tastes better in sangria than berries? If you can't pick wild berries where you live, store-bought berries will do just fine.
Have fun with your sangria! But know the basics of Sangria.
Sol Eterno
This zero-proof drink strikes the perfect balance of a sweet summer drink with a kick. The recipe comes from Tequila 61° restaurant in Anchorage. This concoction is made with raspberry thyme shrub, orange or raspberry sherbet and lemon-lime soda. What really takes it to the next level is the sprinkle of chili powder on top!
Happy solstice! Get outside and enjoy the sunlight no matter where you live. You can bet that Alaskans will be.