'Peak' beyond Denali
Back To Blog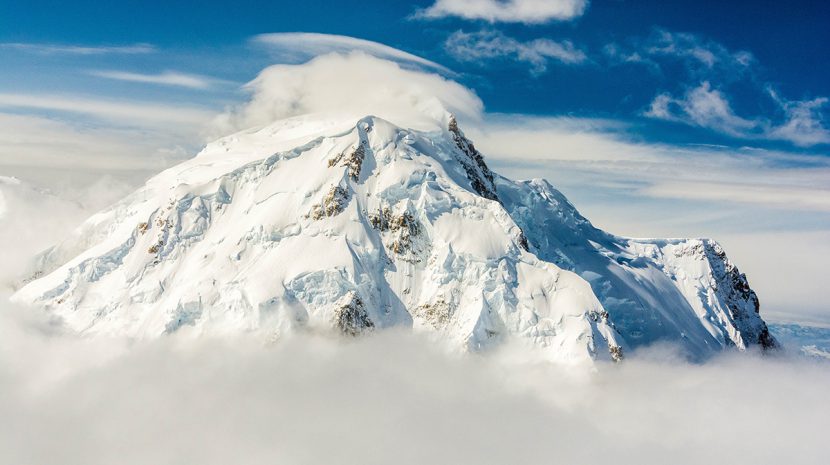 Boasting 30 different mountain ranges and 17 of the 20 highest peaks in the United States, Alaska is a place with plenty of options for mountain lovers to explore. We get it, Denali is North America's tallest mountain (and definitely deserving of all the attention!), but here are a few more exceptionally tall summits that might "peak" your interest on a trip to Alaska.
Truuli Peak
This often-overlooked mountaintop is the highest peak in the Kenai Mountain Range. The name Truuli comes from the indigenous name for the Kenai Mountains. While exploring this range, enjoy breathtaking lakes and views of the Cook Inlet.
Mount Foraker
Known by Athabascans as Sultana (meaning wife), this mountain stands proudly beside Denali in the Alaska Range and is the sixth-highest peak in North America. If you're really adventurous, experience this majestic mountaintop by planning a Mount Foraker climb. The peak can be accessed via the Kahiltna Glacier basecamp.
Mount Isto
Planning a trip to the Arctic? Make sure to view the tallest peak in the Brooks Range. Bonus: the second-tallest peak in the Brooks Range, Mount Hubley, is easy to spot just five miles south of Mount Isto.
Bashful Peak
This summit is anything but bashful as it stands as the tallest peak in the Chugach Mountain Range and towers over most everything around it in Anchorage. This scenic climb is a challenging day hike for experienced climbers, featuring year-round snow and several small glaciers.
Mount Blackburn— This wilderness peak is one of the highest in the Wrangell Mountains and is the fifth-highest peak in the United States. Everyone can enjoy the beauty of Mount Blackburn and experienced mountaineers can even climb the mountain for incredible views of Wrangell-St. Elias National Park.
Pro tip: a number of these mountains are accessible from a Princess Lodge location.
Pictured: Mount Foraker