How does a national park celebrate its centennial?
Back To Blog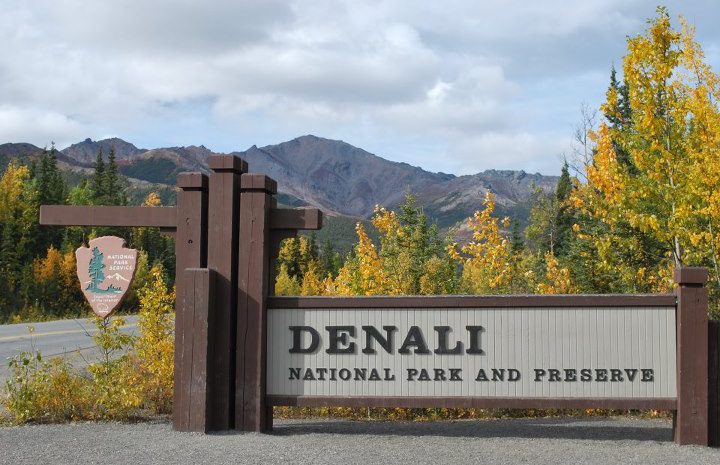 The year 2017 is a big one for Denali National Park. Though the land has been around for far longer than a mere century, this year it will celebrate its 100th birthday as a national park. This is a pretty big deal, and there are tons of ways to join in on the fun! Here are a few of the events and observances that we're most excited to take part in this year.
Ranger-led bike rides
During the weekends of April 15 and 22 (also National Park Week, so there's no excuse to not celebrate) park rangers are taking visitors on guided bike rides on the Denali Park road that are a great time for the entire family.
SummerFest
On June 10, the summer birthday festivities will officially kick off with live music, activities for kids, lots of food, birthday cake and more.
Denali staff 100-year reunion 
Do you have fond memories of a summer spent working at the park? If so, you can't miss the Denali 100 Year Reunion happening this Labor Day Weekend. Activities include a meet-and-greet event, a bus trip into the park, guided hikes and a reunion dinner.
Talkeetna summer celebration
This event celebrates not only Denali National Park's 100th birthday, but also the 20th anniversary of the Walter Harper Talkeetna Ranger Station, the starting point for Denali at Mount Foraker expeditions named for the first person to ever summit the mountain.
Human Hundred Challenge
In honor of its 100th birthday, Denali National Park is challenging you to use human power to log 100 miles in the park. You can track your miles on your own, and even activities like yoga done in the park count toward your total mileage (one hour = one mile). All participants who complete the challenge will receive a commemorative sticker with the 100th anniversary logo, and of course the glory of completing the #Denali100!"
Finally, don't forget to document all of your 100th birthday experiences with official hashtags #NPS100 and #DenaliNPS.