Giant vegetables in Alaska
Back To Blog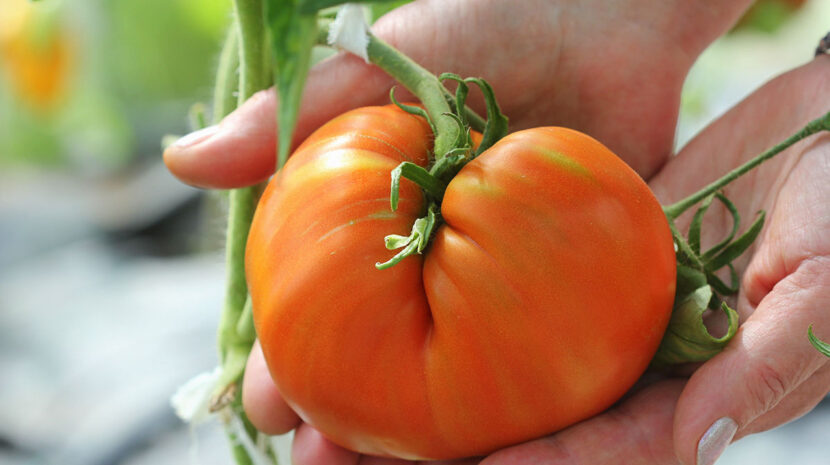 It may come as a surprise to some to learn that despite Alaska's relatively small agriculture industry, the largest state in the U.S. also grows some of the largest vegetables. When we say large, we mean giant — 130-pound cabbages, 35-pound broccoli stocks, and 2,000 pound pumpkins.
Vegetables at the Alaska State Fair
Every year a giant vegetable competition is held at the Alaska State Fair. While many states host a similar competition, it's Alaska that's known for its especially large, record-setting vegetables.
At the Alaska State Fair, there are two main crop competitions, one for pumpkins and one for cabbages, but there are a lot of other large produce to gawk at. The Alaska State Fair keeps meticulous accounts of all the giant fruit and vegetable records. In 2021, new records were set for fennel weight (11 pounds), garlic (.38 pounds), gourd length (10 feet 8 7/8 inches), okra pod length (8 inches) and hot pepper length (15 ¼ inches).
One more very important step in making it to the Alaska State Fair competition is to protect the crop from hungry animals like moose. And after all that comes the task of actually transporting the vegetables to the fair. For larger items like pumpkins, this typically requires a crane to lift on and off a trailer to be driven to the competition.
After the fair and competition are over, the food does not go to waste. In 2021, close to 400 pounds of vegetables like potatoes, kale and cauliflower were donated to Mat-Su Senior Services to feed nearly 1,200 seniors.
Somewhere between 800 and 1,000 pounds of vegetables like cabbage, leafy greens and gourds were donated to the Alaska Wildlife Conservation Center for animals such as bison, caribou, moose and bears to feast on.
How Alaska vegetables get so large
So, how do Alaska's vegetables get so big? In part, it's because of Alaska's long hours of daylight. In some areas of the state, vegetables can bask in the sun for 20 hours or more in the summer months (this is also what makes Alaska veggies so sweet). Pair the sunlight with very fertile soil, and you get 3-foot beans and 40-pound beets.
While the soil and sunlight make it possible to grow giant vegetables, it takes skilled farmers to cultivate these crops to record-breaking status. It starts with selecting the right seed — many farmers will work for years to select the best ones. Many growers will start their seeds in greenhouses with grow lights in the winter months and transfer the plants to the ground when it warms up in May.
Despite a short summer season to grow crops, Alaska farmers take advantage of the midnight sun and have shown time and time again ways to persevere and come out victorious!
If you want to see more of what the state offers, check out our Alaska tour offerings.