Fresh Alaska shellfish: where to find it
Back To Blog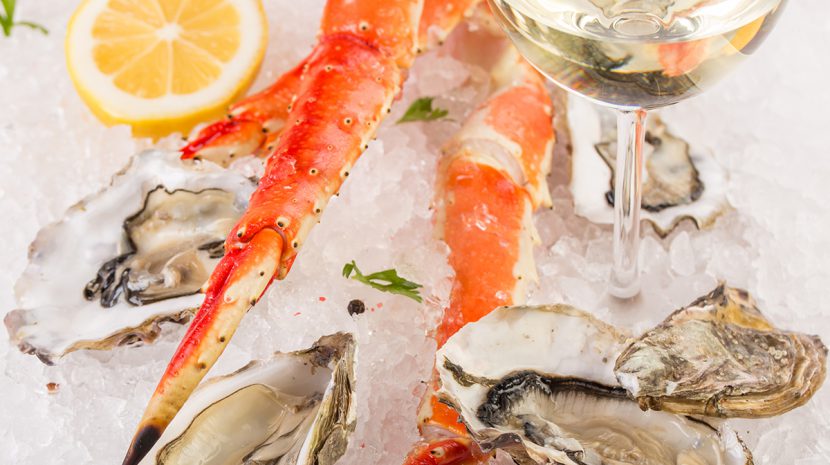 Every place has its own culinary delicacies, and with more than 49,000 miles of coastline, seafood is a favorite in Alaska. Though many visitors are after the state's prized salmon, halibut and other delicious fish, today we're here to talk shellfish. Fresh Alaska shellfish is as good as it gets; you haven't truly tasted shrimp until you've had it fresh from local waters like Prince William Sound. You can even harvest some of these shellfish yourself, if you know where to go.
Alaska king crab is perhaps the most famous shellfish in the state, and most everyone will agree it's a true delicacy. Red king crab is a predominant species in commercial harvests, most commonly found in the Bristol Bay area. If high-sea crabbing isn't on your Alaska vacation to-do list (and let's face it, it's probably not) you can enjoy fresh Alaska king crab at the Mountain View Dining Room at our Mt. McKinley Lodge. Alaska king crab has a unique sweet and juicy flavor that simply cannot be matched. Crack the legs open and dip the meat in melted butter with a squeeze of fresh lemon and you'll be eating like royalty.
Razor clams are one of the most common species of clams found in Alaska waters, and they're delicious to boot. Clamming is open year-round in the salt waters of Cook Inlet, but most digging occurs April through September, with best quality clams found early on in the summer. Clam Gulch State Recreation Area (mile 117.3) is situated on the bluffs overlooking Cook Inlet and is one of the more popular areas for razor clam harvesting. Conveniently, it's also just a short distance from our Kenai Princess Wilderness Lodge.
Another not-to-be-missed Alaska catch is shrimp. Spot shrimp are a popular variety found in Alaska and are caught in shrimp pots that are dropped between 400 and 700 feet deep. Shrimp fishing is usually done in the Southeast region and near Prince William Sound and requires an Alaska fishing license and shrimp permit. Icy water shrimp are usually prepared by boiling the catch in a large pot and are so tasty you truly don't even need to season them.
All cold water Alaska shellfish can be flash frozen and transported home, but be sure that you try some fresh cooked shellfish at one of our lodge locations—you'll thank us later!