Alaska's Wonder Women
Back To Blog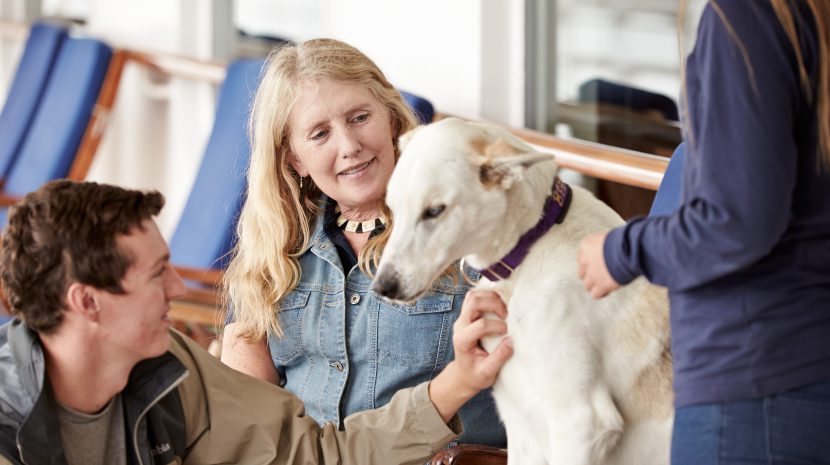 Pictured: Iditarod champion Libby Riddles
In honor of the recent DVD release of the blockbuster hit "Wonder Woman," we're highlighting a few of Alaska's most impressive "wonder women"—individuals whose strength, determination and fighting spirit prove to be just as inspirational than the on-screen character. Alaska women have put forth some noteworthy battles—from championing women's rights to advocating for Alaska Native rights to clinching record-setting athletic accomplishments. This list is only a short roundup of the historic and modern "wonder women" of Alaska; to learn more, check out the Alaska Women's Hall of Fame. The nonprofit is a great resource on key female figures in Alaska's history, including background knowledge on Alaska that would be helpful before any trip North.
Libby Riddles
Libby Riddles made headlines and history in 1985 when she became the first woman to ever win the Iditarod Trail Sled Dog Race. Her grit on the trail was demonstrated by a daring move during the race—the decision to brave a blizzard across Norton Sound. She garnered praise from fellow mushers and captured the attention of the nation, bringing the sport of mushing into the limelight. Libby's racing career has spanned two decades and she still raises and trains sled dogs today. She is a motivational speaker and author of Iditarod children's books. And if you're traveling to Alaska onboard a Princess cruise, you just might get the chance to meet her.
Katie John
Katie John was an Ahtna Athabascan cultural leader, widely known across Alaska as a champion of subsistence rights for Alaska Native people. The "Katie John" litigation, represented by the Native American Rights Fund, spanned nearly 30 years. It began with John's request to the State of Alaska to open up subsistence fishing in her home village. John fought for subsistence rights for her people at the tribal, state and federal level, demanding—and eventually winning—various court battles. She left behind an inspiring legacy of cultural preservation, perseverance and justice.
Elizabeth Peratrovich
As a Tlingit leader who experienced racism against Alaska Natives, Elizabeth Peratrovich became a civil rights activist whose advocacy efforts led to the first-ever anti-discrimination law in the United States. Peratrovich is considered to have provided the testimony that helped secure passage of Alaska's Anti-Discrimination Act in 1945. Her tireless efforts to bring equality to Alaska had an impact on the state and across the nation.
Cornelia Hatcher
Cornelia Hatcher is known for her work campaigning for women's rights, specifically the right to vote. She petitioned Alaska's first Territorial Legislature, asking for voting rights for women. The Legislature enfranchised women in 1913, four years before Congress passed the 19th Amendment, granting women the right to vote. The Hatcher name is not an unfamiliar one to Alaskans—Hatcher Pass, a favorite recreation area north of Anchorage, was named after her husband, Robert Lee Hatcher, a gold prospector and miner.
Kikkan Randall
An Olympic cross-country skier, Kikkan Randall has many fans across the state. The homegrown Alaskan started out as a cross-country runner who began skiing as a way to train year-round. She quickly became a champion skier, and in Dec. 2007, she made history as the first American woman to win a cross-country World Cup title. Fun facts: Kikkan is the niece of two Olympians; her name is partly inspired by Christina "Kiki" Cutter, the first American to win a World Cup title; and she welcomed her first child, Breck, in April 2016.