Who are Alaska's winter athletes?
Back To Blog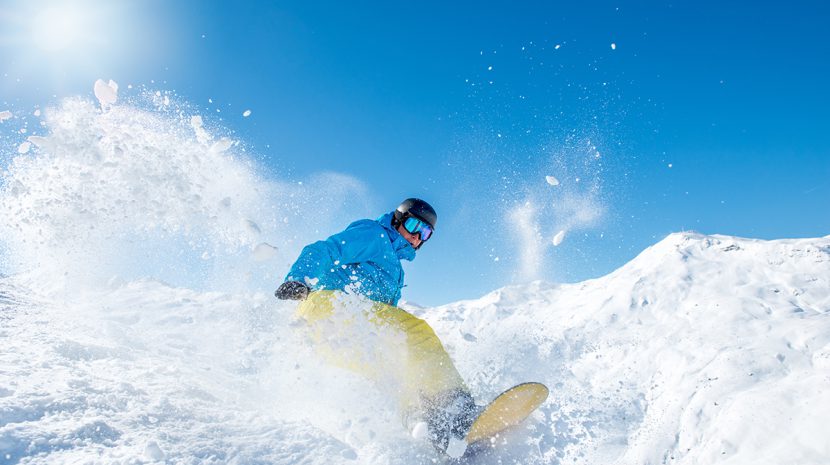 Known for its snowy winters, Alaska is naturally also known for its notable winter athletes. The state is a breeding ground for world-class skiers, professional snowboarders, hockey players and some of the best dog mushers on the planet. If you're interested in Alaska sports, here are some big names to watch.
Anna and Kristy Berington are professional mushers, endurance athletes and identical twins. Watch for them in the 2017 Iditarod Trail Sled Dog Race as they compete side by side with their teams of sled dogs. The sisters also own Seeing Double Sled Dog Racing, which keeps them plenty busy during the offseason when they're not running marathons, ultra-races and triathlons.
Ryan Stassel is a 24-year-old Alaskan on the United States snowboarding team. He competed in Sochi in the 2014 Winter Olympics, finishing 14th in the slopestyle competition.
Kikkan Randall is an Alaskan skier on the United States Nordic ski team. In 2007, Kikkan became the first American woman to win a World Cup title for cross-country skiing. Her many accomplishments include earning the title of United States Ski Association Cross-Country Skier of the Year seven different times and an induction to the Alaska Sports Hall of Fame.
Snowboarder Callan Chythlook-Sifsof is a Yupik/Inupiaq Alaska Native from the Bristol Bay Area. She placed third in the first World Cup she ever competed in and was the first Alaska Native to make a U.S. Olympic team. She also earned a silver medal in the 2011 Winter X Games.
Cory Davis grew up in Soldotna and is a six-time X Games medalist and world-class snowmachiner who focuses on endurance racing, speed and style plus long jump as well as freestyle. He's been competing in the X Games since 2007 and snowmachining (or snowmobiling, as non-Alaskans might say) since he was a kid, under the guidance of his dad, a talented cross-country snowmachine racer himself.
Scott Gomez is an Alaska-born professional ice hockey player who played 16 seasons in the National Hockey League. Although he retired in 2016, his many accomplishments are worth noting and include: first-round NHL draft pick, Calder Memorial Trophy or "Rookie of the Year," 2004 World Cup, two Stanley Cups with the New Jersey Devils, 2006 Winter Olympics hockey team and two stints playing center for his hometown ECHL team, the Alaska Aces, plus an induction into the Alaska Sports Hall of Fame. A few other Alaskans currently on the ice: Nate Thompson and Brandon Dubinsky.
Keegan Messing is Alaska's most accomplished male figure skater. The 24-year-old was born in Girdwood, Alaska, and is a two-time International Cup of Nice champion and the 2012 Nebelhorn Trophy bronze medalist. He also won the junior silver medal at the 2009 U.S. Championships and has been skating since he was three years old.
While the 49th state might not be home to many professional teams, it boasts plenty of extreme athletes out there blazing trails. We're behind them cheering all the way!