Alaska's Olympians: what are they up to now?
Back To Blog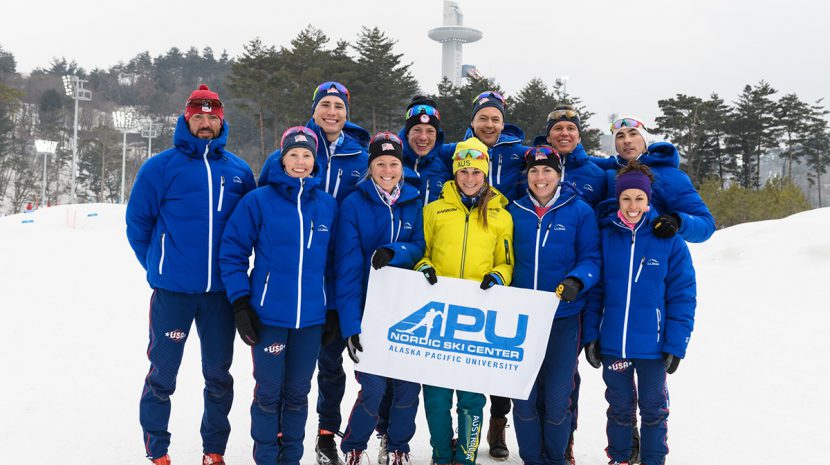 Main photo: Olympians from Alaska Pacific University in PyeongChang. Image credit: flyingpointroad
Every few years, we gather to watch some of our favorite athletes compete on the world's biggest stage. For a few months, the entire country keeps up with our local Olympians, but what do the athletes do in the off years? Here's a look at some local favorites and the ways they're spending their time until the next Winter Games.
Making it to the Olympics takes years of hard work, endless practice sessions and competitions. It's no surprise that many of our Olympians are continuing to do just that. Many winter sports are in season right now, and some of last year's Olympians are still in the competition circuit. Keep your eye out for Alaskan Ryan Stassel and the U.S. Snowboard Team, recently spotted at Saas-Fee, Switzerland.
The cross-country ski team has also been back in the throes of competition. The team, including Alaskans Rosie Brennen, Caitlin Patterson, Sadie Bjornsen, Erik Bjornsen and Scott Patterson, kicked off the 18-19 World Cup Cross Country season in November.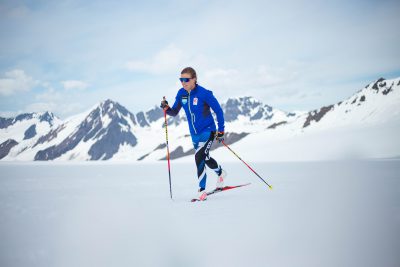 Alaska Pacific University athlete Rosie Brennan trains on Eagle Glacier. Image credit: Ophira Group
Keegan Messing, an Alaska-born figure skater with dual citizenship, competed for Canada in the last Winter Games. He has also continued to train and compete since the Olympics concluded. You may have seen him at the Grand Prix finals recently, where he landed his first quadruple Lutz in competition.
Since the Olympics, cross-country skier Tyler Kornfield has been inducted into the Alaska Nanooks Hall of Fame. The official University of Alaska Fairbanks hall of fame recognizes individuals like Kornfield who have brought honor and distinction to the school through their outstanding achievements.
Also in Fairbanks, brothers and cross-country skiers Reese and Logan Hanneman celebrated their Olympic journey at their homecoming event in May. The community came out in full force in support of the brothers who expressed their gratitude for the community they were raised in.
A couple of Olympians were spotted participating in an entirely different sport this summer when they tackled Mount Marathon in Seward, a grueling mountain race held each Fourth of July. Cross-country skiers Jessica Yeaton and Rosie Frankowski completed the mountain sprint this summer and Yeaton even claimed first place!
While many Olympians are still competing, others are on the road to recovery. Rosie Mancari is the Anchorage snowboarder who was injured during training only two days after the opening ceremonies in Feb. 2018. After many months of surgeries and physical therapy, Mancari said although she is not able to compete this year, she is anxious to get back out on the snow.
Legendary skier Kikkan Randall has taken on a whole new chapter of life. Even before Randall earned a big win for the U.S. Ski Team last year, she had decided that it would be her final season. She planned to settle down and spend more time with her young family. This summer, everything changed for Randall when she was diagnosed with breast cancer. You can follow along with her inspiring journey on her blog – we highly recommend it.
We can't wait to see how the Alaska Olympic class of 2022 shapes up!