What Alaska career are you meant to have?
Back To Blog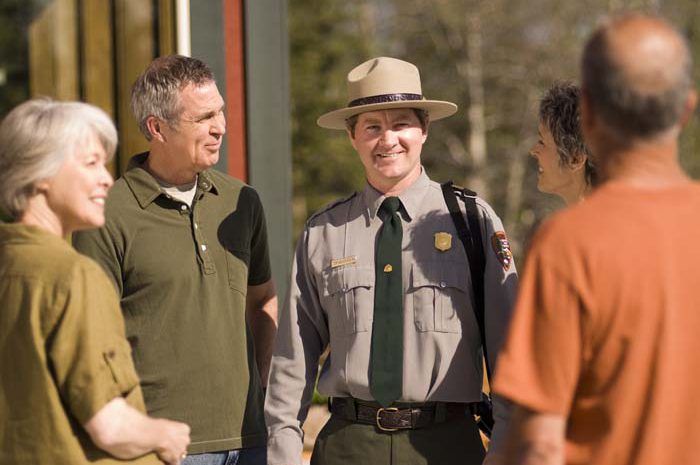 Did this summer's Alaska vacation have you considering a move to the 49th state? Or maybe you're just trying to figure out your direction as a born-and-bred Alaskan. Take this quiz to find out which classic Alaska career would allow you to thrive. You don't have to pack a bag, move to a new state and change careers, but you might want to!
What sounds like a good day at work?
Wildlife, landscapes and trails – oh, my!
Landed on a glacier today.
I met someone from [insert country] today.
Fish on!
Which best describes your personality?
Prepared and confident
Self-reliant and resourceful
Adventurous and outgoing
Tough and persistent
What would you spend your PFD (Permanent Fund Dividend) on?
New hiking boots, anyone?
There's this new GPS system that I can't wait get my hands on.
Any new, buzz-worthy item I can chat with the tourists about.
I'm saving up for a boat but sometimes I dip into the funds for new lures.
What's your ideal office space?
Office? No, put me outside! Cell service not required.
Somewhere about 19,000 feet up.
Put me on a boat, bus, plane or train – just give me a microphone! (Can you hear me in the back?)
An open-air concept where I can smell the sea and spend the day rocking on the waves.
Mostly As: Your Alaska career is park ranger. Park rangers protect, preserve and help people enjoy public land and resources. Fire protection, land use regulation enforcement and natural world studies all fall into a ranger's job description. As a park ranger in Alaska you'll get to spend a lot of time outside taking in the views and observing wildlife. Prepare to be wowed.
Mostly Bs: You should be a bush pilot! The term refers to the more remote areas in Alaska off the road system; there will be awe-inspiring wilderness and tremendous challenges to conquer but it will be worth it. A bush pilot has a variety of responsibilities including everything from delivering supplies to communities with no road access to delivering tourists and sightseers to remote destinations. Be prepared for varied weather conditions, unexpected trials and the adventure of a lifetime.
Mostly Cs: You'd be great in the tourism industry! Alaska is an extremely popular destination, so there are plenty of jobs available for the outgoing and adventurous types. You could be anything from a tour operator on a bus, boat or train to an adventure guide navigating river rapids or forest trails. Wherever you land in the industry, you'll be sure to meet some fascinating people from every corner of the world.
Mostly Ds: You belong on a fishing boat. It might not be glamorous—think long days filled with hard, manual labor—but the payout can be huge and at the very least you'll have a vault full of stories for everyone back home (and many freezers full of fish).
If your answers were all over the board it probably means you're a free spirit and can't nail down a single Alaska career – and that's okay! You would probably thrive as a seasonal worker. In the winter you can operate ski lifts or guide snow machine tours and in the summer you might find work at a cannery or as an employee at one of the many world-class lodges or guiding outfits. The options are endless in Alaska.
Were you surprised by your results? Share with your friends and encourage them to discover their own Alaska life.