Alaska animals that are larger than (wild)life
Back To Blog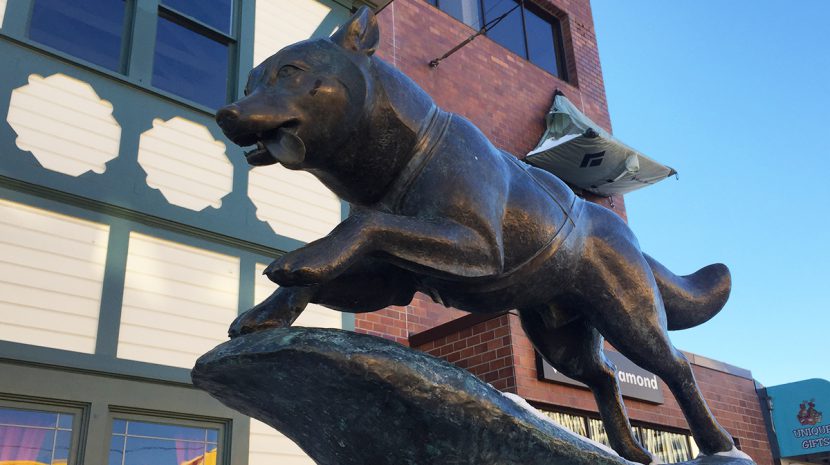 Alaska is known for its wildlife and breathtaking landscapes, but over the years some some four-legged celebrities have really made a splash. We're talking about the cat that calls the shots and the Siberian husky that inspired a Disney movie. Here's a look at the famous animals that will make you say, "only in Alaska."

Stubbs the cat served as Talkeetna mayor for 20 years before he passed away in the summer of 2017.
The honorary mayor of the town located about 113 miles north of Anchorage was elected as a write-in candidate in 1997. Since then, locals and tourists visited him daily at his office inside Nagley's General Store.
Stubbs has over 72,000 likes on his Facebook page. His last tweet says, "Good news: I'm in Heaven, bad news: ALL DOGS GO TO HEAVEN."
Maggie the elephant, who once lived at the Alaska Zoo, made headlines across the globe after taking part in the real-life "Operation Dumbo Drop."
In November of 2007, Maggie was transported from the Alaska Zoo to the Performing Animal Welfare Society Wildlife Sanctuary in San Andreas, California, following the death of her best friend, Annabelle – an elephant she had shared quarters with at the zoo since the age of one. After her friend died, Maggie became depressed, which caused her health to decline.
Zoo staff eventually decided it was best to send her to a more conducive climate with other elephants. Military members were called in to help move Maggie via a C-17 cargo plane to her to her new home.
The California sanctuary says Maggie is happy thanks to fellow elephants keeping her busy.
Last, but certainly not least, there's Balto – the Siberian husky who helped save children from the diphtheria epidemic in 1925 by leading his sled dog team to Nome with the only serum that could cure them.
Named after explorer Samuel Balto, the inspiring story caught the eyes of Hollywood and was eventually made into an animated Disney film for children and their families to enjoy.
In downtown Anchorage, you can find a bronze statue of Balto. He's perfectly placed on 4th Avenue so he can run alongside mushers and their teams at the ceremonial start for the Iditarod every year.