10 Famous Alaskans
Back To Blog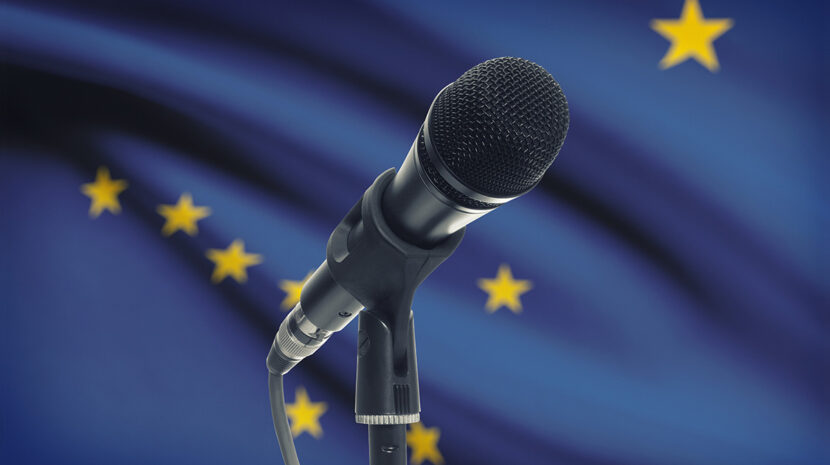 Alaska is known for Denali, the Iditarod, and gorgeous northern lights, among many other things. The state is also home to over 800,000 people, some of whom are well-known. Here is a list of celebrities who have called Alaska home.
1. Jewel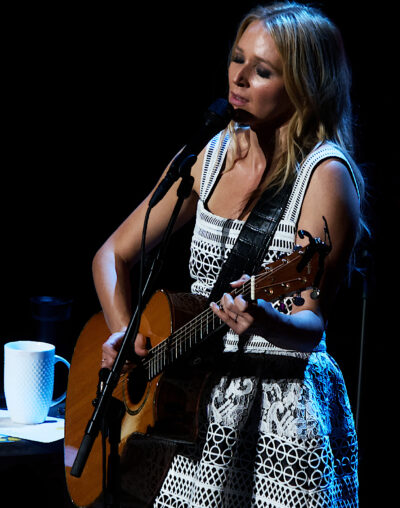 Born in Utah, the 90's pop icon grew up in Homer, Alaska. Jewel's first album, "Pieces of You," sold 12 million copies in the United States. The singer who gave the world love songs like "You Were Meant for Me" lived a rugged life in Alaska. Her home had no running water or heater. The family's primary source of food was hunted game and canned fruit.
"File:Jewel Kilcher 05-18-2016 -4 (26573874204).jpg" by Justin Higuchi from Los Angeles, CA, USA is licensed under CC BY 2.0.
2. Bob Ross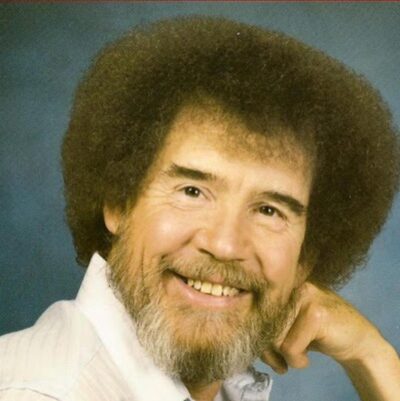 Ross, an iconic figure in the art world, began his artistic journey in Alaska. While stationed at Eielson Air Force Base, Ross was inspired by Alaska's stunning landscapes and snowy mountains. His love for the Alaska led him to create beautiful paintings and create an enduring legacy.
"Bob Ross" by josiahsanchez1 is marked with CC0 1.0.
3. Larry Sanger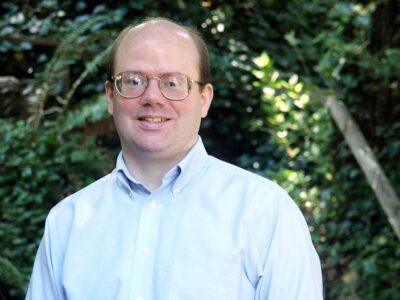 Chances are you've used Sanger's invention. Sanger is the co-founder of Wikipedia and grew up in Anchorage. He managed the online encyclopedia from 2001-2002.
"Larry Sanger" by Larry Sanger. is licensed under CC BY-SA 2.0.
4. Wyatt Earp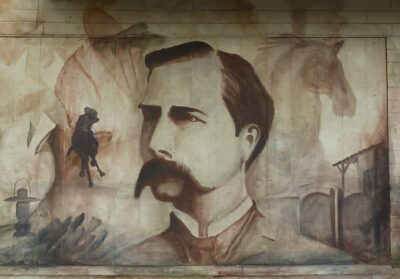 The legendary gunfighter moved to Nome in 1897 during the height of the famed Alaska Gold Rush. Earp opened the Dexter Saloon, Nome's first two-story wooden building. The frontier lawman was arrested twice while he lived in Alaska but was never tried.
"File:Phoenix, AZ, Dora's Kitchen, Wyatt Earp, 2012 – panoramio.jpg" by Chris English is licensed under CC BY-SA 3.0.
5. Jack London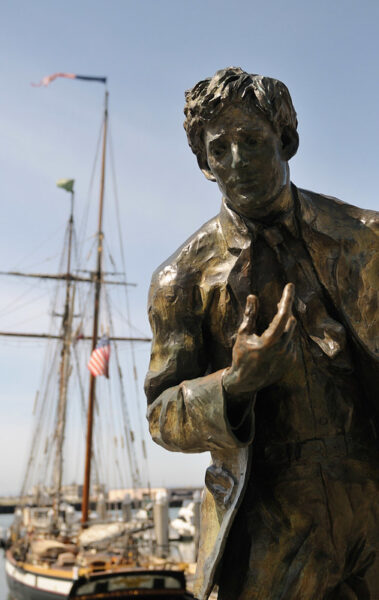 "The Call of The Wild" is a staple of most high school English classrooms. London moved to Alaska from San Francisco to seek gold but took a challenging route. On his trek, London traveled on the Chilkoot Trail, a treacherous 33-mile path covered with 80 feet of snow.
"Jack London statue" by Hitchster is licensed under CC BY 2.0.
6. Chris Kuper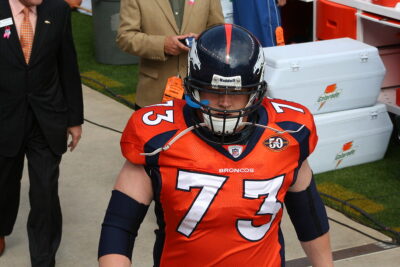 Born in Anchorage in 1982, Kuper is a former professional football player who made his mark in the NFL. After a successful high school career and helping his team win the 2001 ASAA Large Schools State Championship, Kuper played college football for the North Dakota Fighting Sioux. The Denver Broncos drafted him in 2006.
"Chris Kuper" by Jeffrey Beall is licensed under CC BY-SA 2.0.
7. Valerie Plame Wilson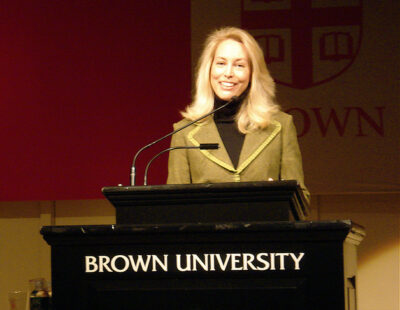 Plame Wilson was born on a military base in Anchorage. The former CIA agent became the center of a scandal in 2003 after newspaper columnist Robert Novak revealed her identity. The revelation sparked an investigation that led to the conviction of Scooter Libby, an advisor to Vice President Dick Cheney.
"File:Valerie Plame at Brown.jpg" by crystal.village is licensed under CC BY 2.0.
8. Douglas J. Eboch
Eboch is a talented screenwriter known for his work on the 2002 comedy film "Sweet Home Alabama." A graduate of Juneau-Douglas High School, he pursued his passion for storytelling by attending USC film school. Eboch's exceptional writing skills earned him the Carl Sautter Award for Best New Voice in Features.
9. Mario Chalmers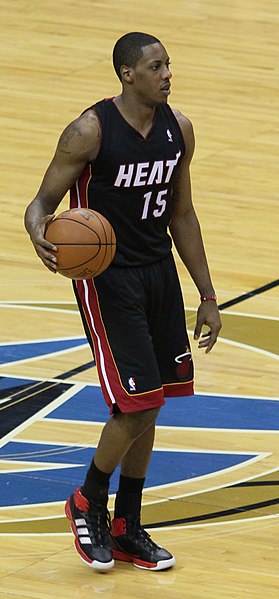 Chalmers, born in Anchorage in 1986, is a basketball star with an impressive track record. He attended Bartlett High School, where he was named the 4A State Player of the Year three times in a row and led his team to two state championships. Mario continued his basketball journey at the University of Kansas, showcasing his exceptional skills on the court.
"File:Mario15Chalmers.jpg" by Keith Allison is licensed under CC BY-SA 2.0.
10. Carl Ben Eielson
Eielson, an American aviator, bush pilot, and explorer, left an indelible mark on Alaska's aviation history. Initially coming to Alaska to teach secondary school, he later made history by flying the first air mail in Alaska from Fairbanks to McGrath in 1924. In 1928, he achieved a remarkable feat by flying across the Arctic Ocean with George Hubert Wilkins, establishing Alaskan Airways.