Most Popular National Parks in Alaska
Back To Blog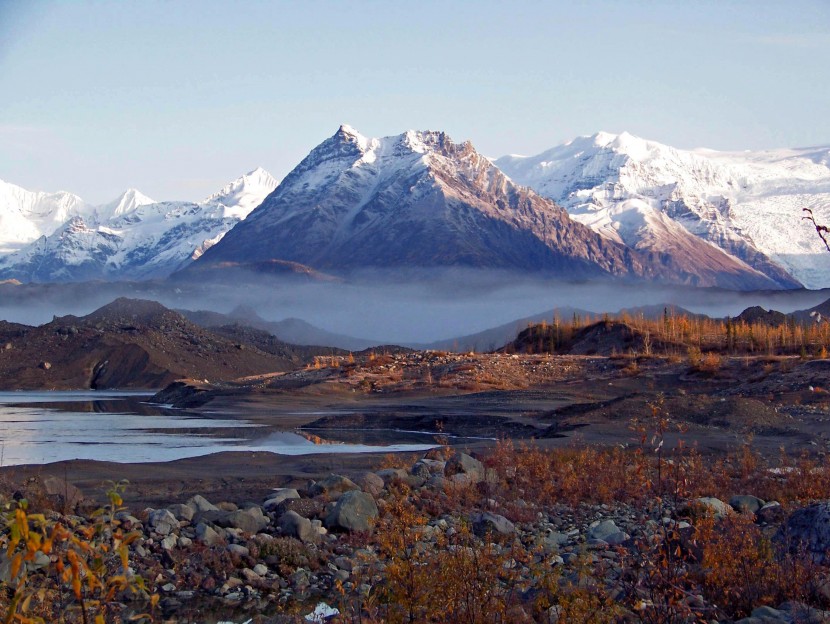 No tour of Alaska is complete without visiting at least one of its eight stunning national parks. With such a wide variety to choose from, it can be difficult choosing which ones are right for you and your family.
From the staggering heights of Denali in Denali National Park and Preserve to the sweeping sand dunes of Kobuk Valley National Park, each one is beautiful in its unique way. The best way to choose is to ask yourself what kind of experience you're looking for.
Would you like your visit to include informative visitor centers, guided tours, and paved hiking trails? Then going to one of the more heavily visited parks is your best option. Or perhaps you'd prefer a trek into pure wilderness, just you and the amazing surroundings with no other humans for miles around.
Whichever you prefer, there's a national park in Alaska that's perfect for you. Read up on each of the parks and start planning your trip!
Glacier Bay National Park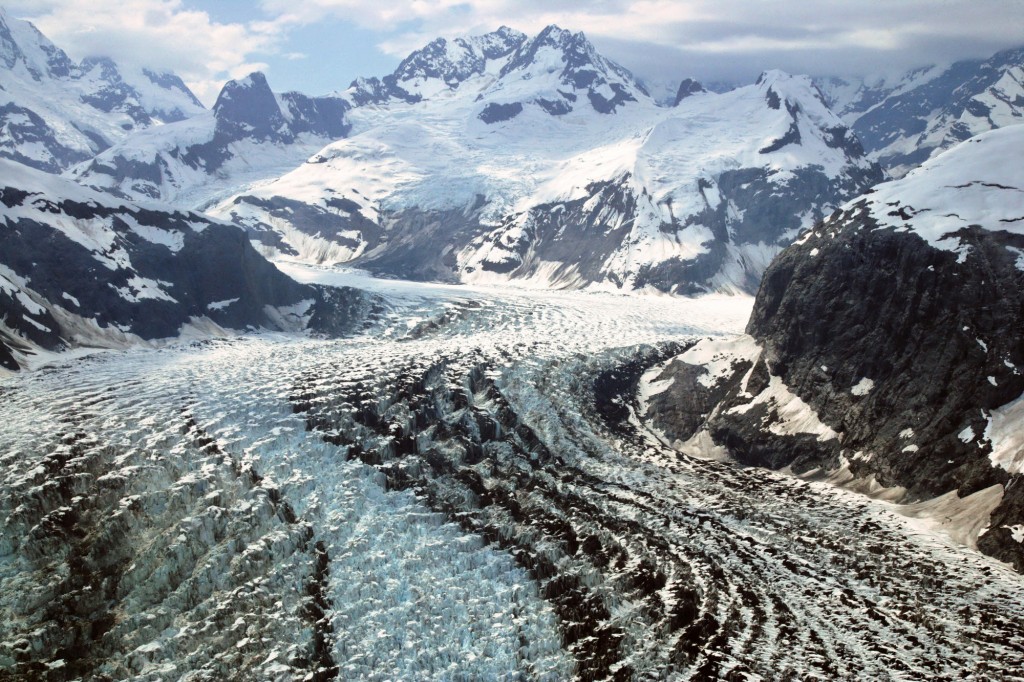 2019 visitorship: 672,087
Size: 3,283,246 acres
Glacier Bay National Park is located on the Alaska panhandle in the southeastern corner of the state. The park is home to some of the most beautiful vistas of active glaciers the state has to offer — 1,000 glaciers to be exact! For nature lovers, the park is a must-visit destination. It's a heaven for wildlife, full of grizzly bears, bald eagles and more.
You can enjoy the park by boat, kayak or on foot and marvel at the towering glaciers, majestic mountains and abundant wildlife. There is also a variety of hiking trails ranging from easy to challenging, so there's something for everyone — plus, you might get a glimpse of a mammoth section of glacier spectacularly calving into the ocean.
Denali National Park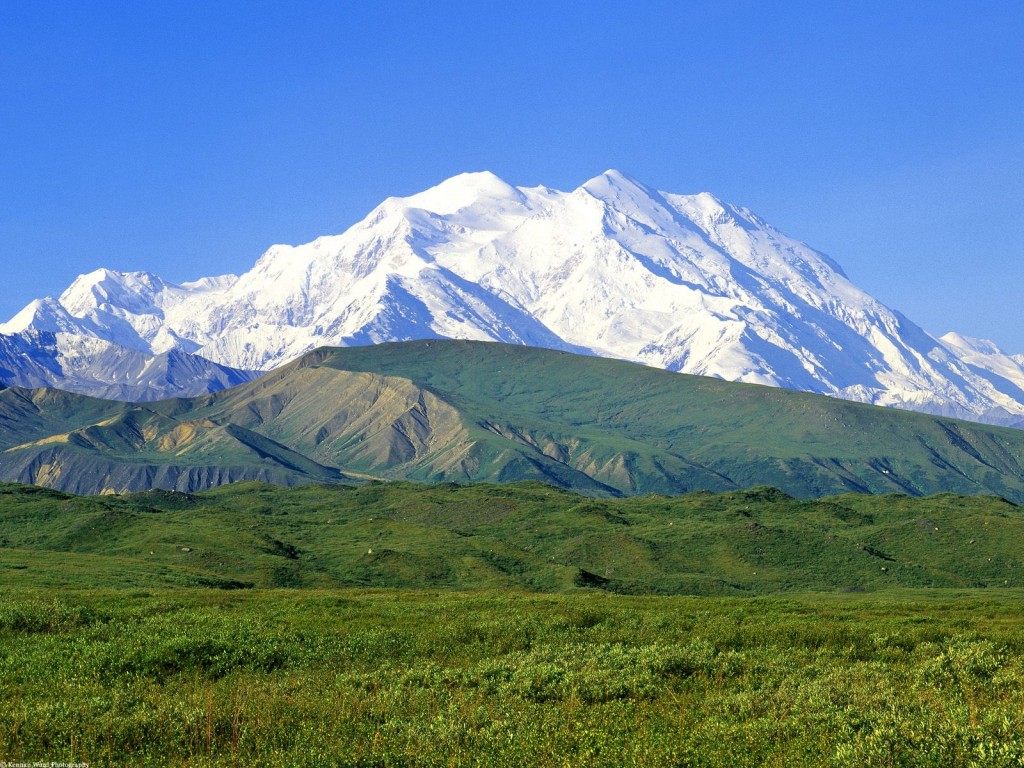 2019 visitorship: 601,152
Size: 6,075,107 acres
Closest lodge: Denali Princess Wilderness Lodge
When your park is home to the tallest mountain on the entire continent, you know you're going to attract a lot of visitors. Nearly 600,000 people every year visit Denali National Park to get an up close and personal look at the awe-inspiring Denali. If you'd like a quick hike the whole family will enjoy, try the Horseshoe Lake trail near the visitor's center.
This park, where the towering peak meets the tundra, forms incredible landscapes of unparalleled beauty. It's home to wildlife such as moose, caribou, bears, wolves and more. This park is a true natural gem of Alaska and is waiting to be explored.
Kenai Fjords National Park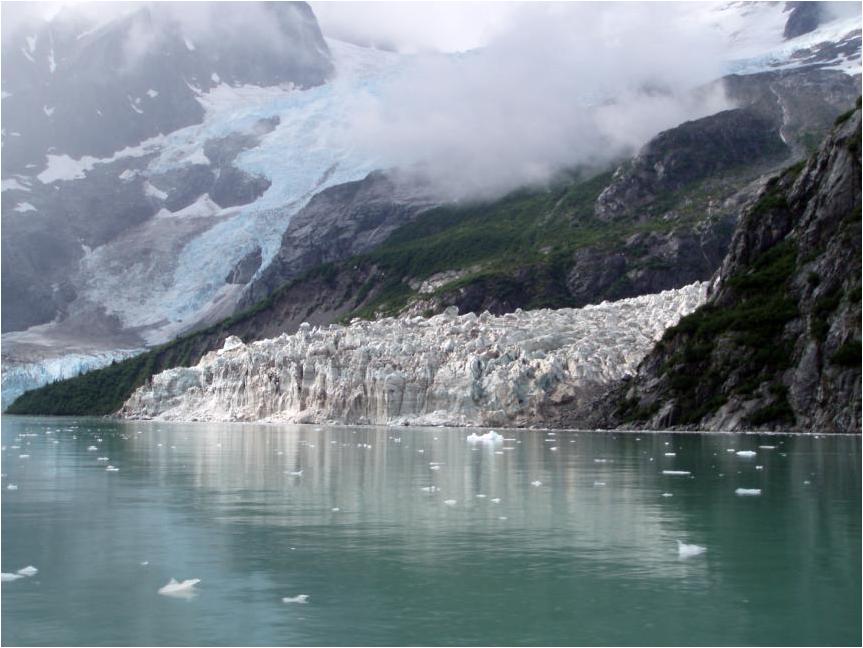 2019 visitorship: 356,601
Size: 699,983 acres
Nearest lodge: Kenai Princess Wilderness Lodge
The word "fjord" is a Norwegian term for a glacier-carved inlet. And while you may not hear it often invoked in the Lower 48, Alaska has an abundance of beautiful fjords that enchant visitors every year. Kenai Fjords National Park is an easy trip over from the Kenai Princess Wilderness Lodge that is one you will want to make!
This natural wonder of a park is dotted with impressive glaciers that visitors can take boat tours out to see — some might even be lucky enough to catch one calving! Areas of the park can also be explored by foot, including the popular Exit Glacier Area.
Wrangell-St. Elias National Park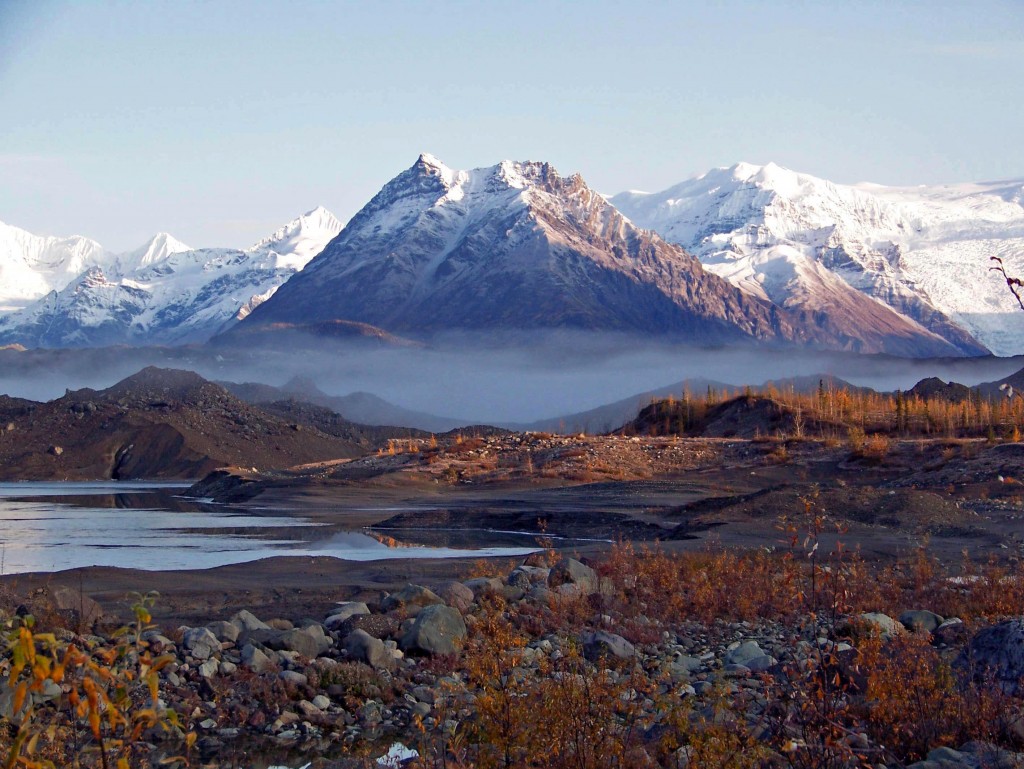 2019 Visitorhip: 74,518
Size: 13,175,901 acres
Nearest Lodge: Copper River Princess Wilderness Lodge
Wrangell-St. Elias National Park is on the Alaska-Canada border and is the largest national park in the US! It's also home to the second largest mountain in America, the breathtaking Mt. St. Elias.
The park boasts stunning glaciers, rugged mountains and of course, an abundance of wildlife. With an incredibly diverse landscape, visitors can enjoy hiking, camping, fishing and even dog sledding. Don't let the remote location of the park stop you from experiencing the untouched natural beauty, its truly unlike any other park in the state.
Katmai National Park and Preserve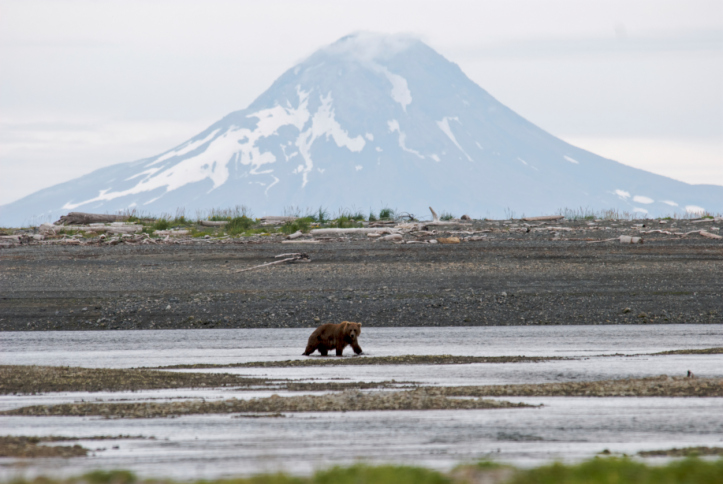 2019 visitorship: 84,167
Size: 4,725,188 acres
Closest lodge: Kenai Princess Wilderness Lodge
Katmai National Park is home to Mt. Katmai, an active volcano that blew its top in 1912 in what was the largest volcanic eruption in Alaska's recorded history! Mt. Katmai now features a beautiful crater lake where its peak once stood. The park is also famous for its abundant brown bear population, with an estimated 2,200 brown bears making their home within Katmai's boundaries.
Today, Katmai National Park is an important habitat for not just brown bears but also salmon and the preservation of human history. Visitors can also explore the Valley of Ten Thousand Smokes where the surreal landscape of ash flow left by the volcanic eruption will leave travelers with more than enough to write home about. Fun fact: the low visitorship is due to the lack of road accessibility of the park!
Gates of the Arctic National Park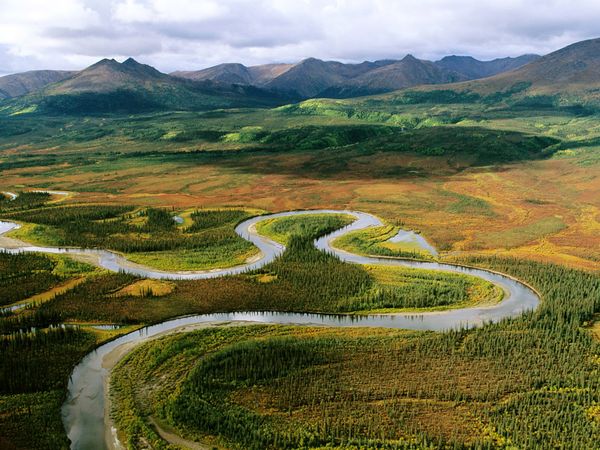 2019 visitorship: 10,518
Size: 8,472,506
Closest lodge: Fairbanks Princess Riverside Lodge
Gates of the Arctic National Park is located entirely within the Arctic Circle, meaning the area experiences round-the-clock sunshine in the summer and perpetual nighttime in the winter. The park received its dramatic name from wilderness explorer John Marshall in 1929, who thought that Boreal Mountain and Frigid Crags which flanked the Koyukuk River resembled imposing "gates to the Arctic."
The park is a wilderness wonderland that is only accessible by small plane or foot — that's right, there is no road accessibility. The more than 8 million acres of wilderness is nearly untouched, making the park a true bucket list experience that not many hold bragging rights to. For those who crave an off-the-beaten-path adventure, this is the park you can't miss out on.
Lake Clark National Park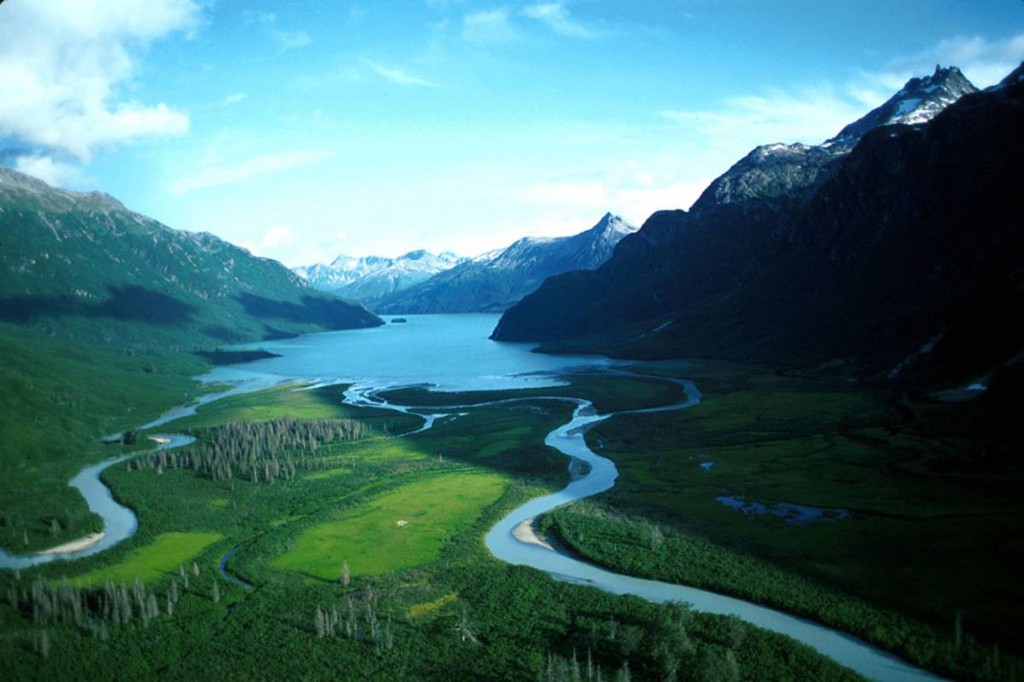 2019 visitorship: 17,157
Size: 4,030,025 acres
Closest lodge: Kenai Princess Wilderness Lodge
While Lake Clark National Park isn't too far from the more populous areas of Alaska, but since no roads exist leading into the park, all visitors must book a flight to experience its splendor first-hand. Those who make the trip are treated to awe-inspiring views of three converging mountain ranges, picturesque lakes, and lush rainforests.
Featuring sparkling turquoise waters surrounded by snow-capped mountains, the crisp and clean air is a dream for outdoor enthusiasts. An abundance of wildlife roams free in untouched landscapes. This is the perfect place to escape the hustle of every day to unplug and connect with nature.
Kobuk Valley National Park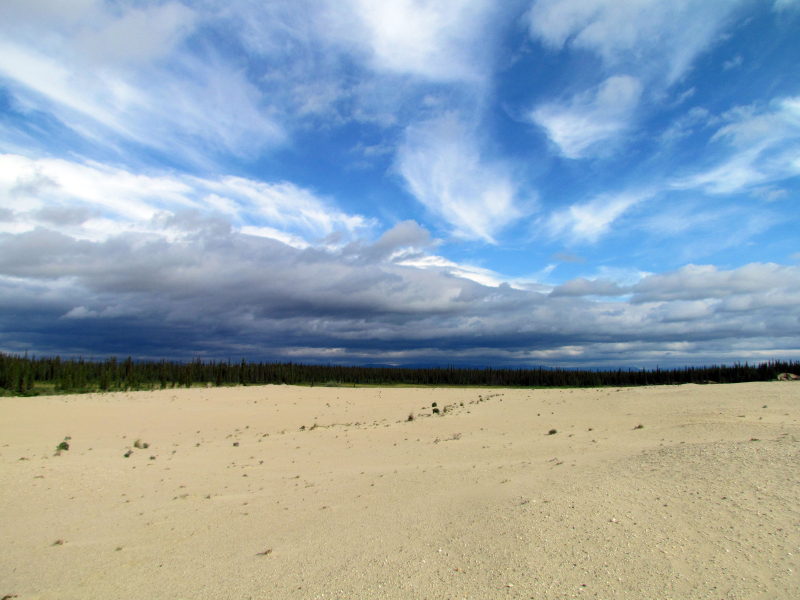 2019 visitorship: 15,766
Size: 1,669,813
Closest lodge: Fairbanks Princess Riverside Lodge
If you really want to escape civilization and trek into the wilderness, then Kobuk Valley National Park is the place for you. Nestled in the remote northwest corner of the state you might not see any other humans during your trip there. But don't worry, you're surely not alone — there are plenty of caribou to keep you company. Over 400,000 caribou are believed to roam the park's stunning environment and twice a year, 250,000 caribou pass through the park on their annual migration.
You don't often hear about sand in the Arctic — but yes, you read that right. This park features sand dunes as high as 100 feet and is quite a sight to see in Alaska. If you are looking for a place where adventure and wonder collide, don't wait to visit!