Alone in the Wilderness: Dick Proenneke's Ultimate Alaska Retirement Plan
Back To Blog
This photo by Lake Clark National Park & Preserveis used under a Creative Commons license
Nothing makes us want to hike through the Alaska forests like the words of Richard "Dick" Proenneke in One Man's Wilderness: An Alaskan Odyssey: "I watched an eagle turn slowly and fall away, quick-sliding across the dark stands of spruce that marched in uneven ranks up the slopes, His piercing cry came back on the wind." Dick was passionate about the Alaskan wilderness. His passion for nature ran so deep that he committed to a life in the wild: when he retired from his day job, he planned on living in the middle of a wild land in southern Alaska. And that's exactly what he did.
Dick was living proof that it's never too late to live your dream. You might know his story from the PBS documentary Alone in the Wilderness. After working as a carpenter, sheep farmer, diesel mechanic, and salmon fisherman, he retired in 1967 at age 50 and began planning the ultimate Alaskan retirement: building a cabin by hand in the woods and living in balance with nature.
He had seen the Twin Lakes area from the seat of a Cessna, which his friend flew as a bush pilot throughout Alaska. When Dick saw Twin Lakes, he was convinced it was the closest to heaven that he could get, and made it his dream and his goal to live by the lake.
For most people, this dream would be completely unrealistic. But Dick was an avid outdoorsman and hunter, and he had learned carpentry during his service in World War II. He was also meticulous in his planning and knew exactly the tools he needed to survive and thrive.
The Alaska Odyssey Begins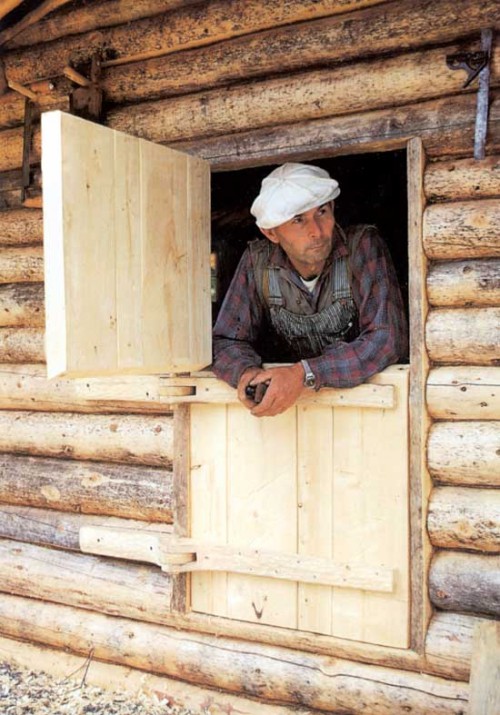 This photo by Maine Public Broadcasting is used under a Creative Commons license
The summer after retirement, Dick made the trek to Twin Lakes and gathered logs for his cabin by cutting down nearby spruce trees. While building the foundation for his home, he stayed in a cabin a few miles away that belonged to the National Forest Service. After the summer, Dick went back to civilization to gather the tools he knew he needed to survive a whole year.
The following summer, he built the cabin using only hand tools and began living there full-time. Aside from occasional supply replenishments, Dick lived happily from the land's resources for the next 30 years. He foraged berries, planted a small garden, fished, and hunted during the appropriate seasons.
Wild Entertainment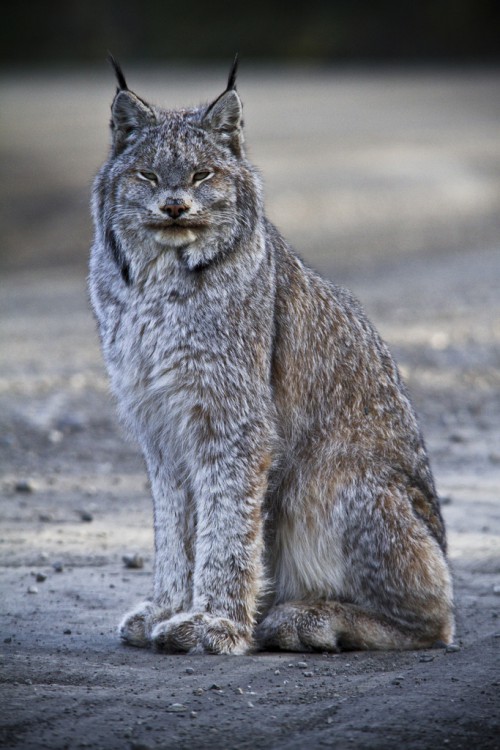 This photo by Denali National Park and Preserve is used under a Creative Commons license
Dick was passionate about the land he lived off of, and he respected nature's beauty. He loved to simply watch the animals that surrounded him:
"This evening's main attraction was a big lynx moving across a snow patch. I had seen a sudden flurrying of ptarmigan just moments before, and when I trained the scope on the action, there was the cat taking his time, stopping now and then as if watching for a movement in the timber just ahead of him."
Documenting a Life in the Wild
During his time at Twin Lakes, Dick set up a tripod and recorded himself building his cabin, preparing for winter, and doing daily chores. He used these short films during trips back to the continental US to show his family how he survived so well in the wilds of Alaska. He also wrote in his diary every night for 30 years, transcribing what wildlife he saw and what he worked on that day. Years later, his film and journal entries would form the two full length movies, Alone in the Wilderness, that were aired on PBS.
Sections of his journal were compiled by his friend Sam Keith, who published them as the book One Man's Wilderness: An Alaskan Odyssey. Both the documentary and the book serve as inspiration to hike, canoe, and fish in Alaska, where we can only hope to catch a glimpse of the wildlife that served as Dick's neighbors for so long.
Visit Dick's cabin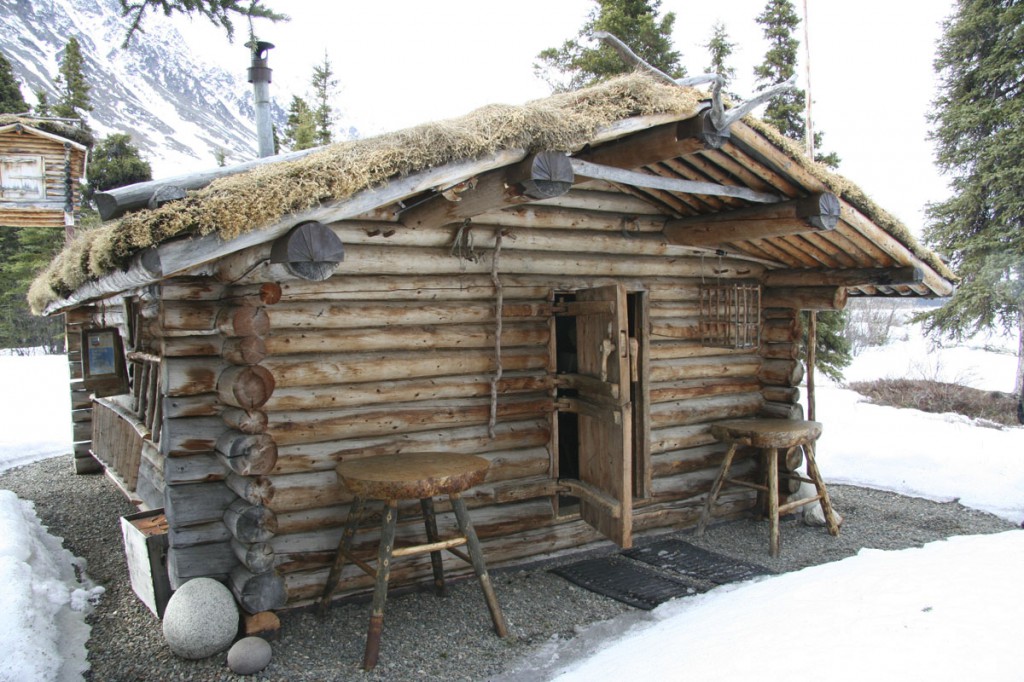 This photo by the National Park Service is used under a Creative Commons license
Dick Proenneke's cabin is still standing at Twin Lakes, and is available for people to view or use, but the cabin (now a National Historic Site) is only accessible by floatplane, which you can access from Anchorage or Port Alsworth. When you come visit this magical place, please remember Dick's emphasis on keeping the terrain wild and free, and leave no trace of your visit.
We remember Dick Proenneke as a naturalist, an exceptional carpenter, and an artist in his own right. His words and creations are an inspiration for anyone who loves the quiet serenity of Alaska's wilderness.
"It was good to be back in the wilderness again where everything seems at peace. I was alone. It was a great feeling – a stirring feeling. Free once more to plan and do as I pleased. Beyond was all around me. The dream was a dream no longer."
Do you remember watching Dick create his cabin from spruce trees on PBS? Can you see him carving a spoon or creating his own door handle? Tell us your favorite moments from Alone in the Wilderness in the comments below.