Seen Around Town – Picking Potatoes for Food Bank of Alaska
Back To Blog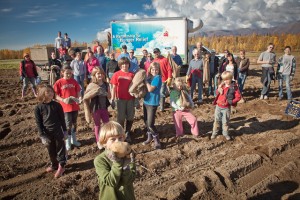 On a sunny fall day in late September, members of the Anchorage East Rotary Club and their friends boarded a Princess motor coach and headed north from Anchorage to Palmer to spend the day collecting potatoes for the Food Bank of Alaska.
The group arrived at the potato farm of Adam Boyd, a member of the Mat-Su Potato Growers, to scoop up the potatoes missed by mechanical harvesters. The spuds were collected in gunnysacks, loaded onto a truck and taken back to Anchorage.
"The weather really made it a treat, and the whole dynamic of having a coach to ride out there in was the best," said Barbara Kagerer, Anchorage East Rotary Club member. "We picked 4,001 pounds of potatoes and I'm sure there were a few pounds of dirt that we brought home on the floor of the coach."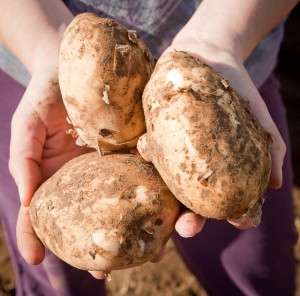 The Food Bank of Alaska will use the potatoes to help feed the hungry.
Susannah Morgan, executive director of the Food Bank of Alaska, said it was a day where, "all is right with the world."