Music and more: a guide to the 2016 Alaska State Fair concert series
Back To Blog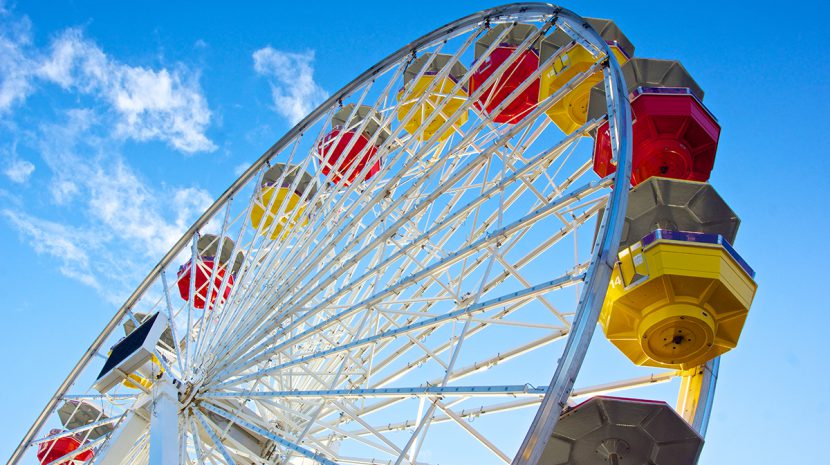 A weekend at the Alaska State Fair is all sorts of fun, from the carb-heavy fair food to the farm animal fun to the rides, it's an unbeatable way to send off the summer season. The Alaska State Fair is also one of the state's biggest music events of the summer, so in between your cheesecake-in-a-cone and your deep-fried-butter-on-a-stick, you can see some of Alaska's most popular local musicians as well as some of the country's top nationally touring acts all in one place. Here are a few of the highlights we know you won't want to miss.
On the big stage, fans of modern rock and pop will flock to the X Ambassadors on August 26. For the country lovers, the fair is presenting The Band Perry on August 27, Old Dominion on August 30, and Randy Houser on Sept. 3. Top 40 radio will come to life with current hit artists G-Eazy on Sept. 1 and Andy Grammer on Sept. 5. The state fair certainly didn't forget about the classics either, because rock icon Pat Benatar will be performing on Sept. 4. All of these concerts (and more!) are held at the Borealis Stage right in the middle of all of the fair festivities. Because who wants to go home right after a show when you can cap off the evening with a ride on the Ferris wheel?
Aside from the big acts on the main stage, the fairgrounds are peppered with smaller stages featuring some great local musicians. What's more, these performances are all included with the price of fair admission. Even if you're just looking to rest your feet for a few, you might discover your new favorite Alaska artist. Some things to keep your eye out for include crooning country harmonies and fancy fiddling from the Booth Family Band, Alaska Native singing sensation Byron Nicholai, Polynesian reggae from H3 and some theatrical pirate sing-along songs with Rogues & Wenches. With all these acts and more, you could spend your entire time at the fair just listening to live music. Of course, someone has to check out the giant cabbages.
Rain or shine, an outdoor show is always an exhilarating way to close out a season of Alaska summer adventures. Plus, we're pretty sure none of that fair food counts if you're going to dance it all off. There's truly something for everyone this year, so pick your favorite and enjoy!