Alaska's Extreme Conditions make for Extreme Competitions
Back To Blog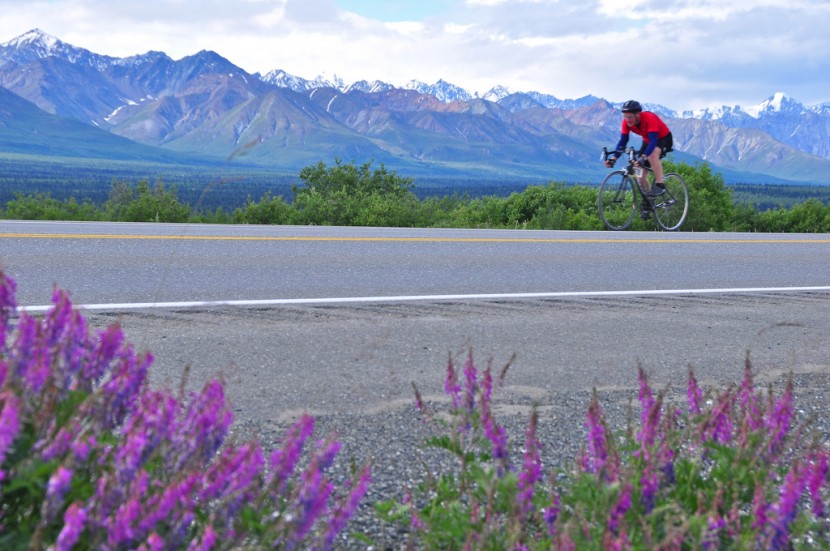 Image used under Flickr Creative Commons license from Cecil Sanders.
Perhaps you have tackled marathons or an obstacle course, but how about competing in a race many people might not know exists? Alaska's terrain has inspired people to come up with all sorts of extreme races that test not only skill but sanity, too. Grit your teeth and hold on tight as we take you through several of the 49th state's most extreme competitions.
Each February, Alaska is home to the world's toughest snowmobile competition, the Iron Dog Race. Racers take to the start line at Big Lake, 60 miles north of Anchorage, making a stop in Nome and continuing on to the finish line in Fairbanks. Weather is just one of the obstacles in this hardcore trek; hidden crevasses in glaciers covered in snow and partially frozen streams present a serious element of danger as well. The racers travel in teams of two and are expected to have sharp survival skills. The Iron Dog averages 80-90 riders on the trail each year and kicks off Feb. 20.
Starting in Anchorage and ending in Nome, located more than 1,000 miles north on the Western Bering Sea coast, the Iditarod Trail Sled Dog Race is an extremely competitive sled dog race that takes dog mushers and their teams over some of the toughest, most breathtaking terrain Alaska has to offer. Known as "The Last Great Race," the Iditarod's celebrated start takes place in early March and follows man and canine as they cross mountain ranges, frozen rivers and thick forests often in below-zero temperatures. The race attracts dog mushers and people aspiring to learn the sport from all stretches of the world and is one of the most popular sporting events in Alaska. The Iditarod pays tribute to what was once a mail and supply route from Seward to Nome. Check out the ceremonial start in Anchorage Saturday, March 7.
Not all of Alaska's extreme races take place in the dead of winter. This July, set your sights on the road and watch as hundreds of cyclists zoom by during the Fireweed 400 bicycle race. The race hits the road from Fairbanks to Anchorage where participants pedal past wild animals, glaciers and gushing rivers. Attracting around 750 participants, racers can choose between racing distances of 50, 100, 200 and 400 miles in forms of time trial, solo and relay.
The Klondike Road Relay kicks off in the fall when the air is crisp and the leaves are changing. This relay footrace from Skagway, Alaska, to Whitehorse, Yukon, draws more than 160 teams of runners from both sides of the border. Teams compete in 10 legs of varying lengths and levels of difficulty to total over 109 miles. The paved highway route follows the trail of the original Klondike Gold Rush stampeders, ending on the banks of the Yukon River. Register a team or check out the epic race from the sidelines this Sept. 11-12.
The options for extreme races in Alaska are abundant. Winter, summer, spring or fall, Alaska is the place to test your courage, stamina and endurance. Pack up your gear and we'll see you at the races!