7 Tips for National Fishing Day
Back To Blog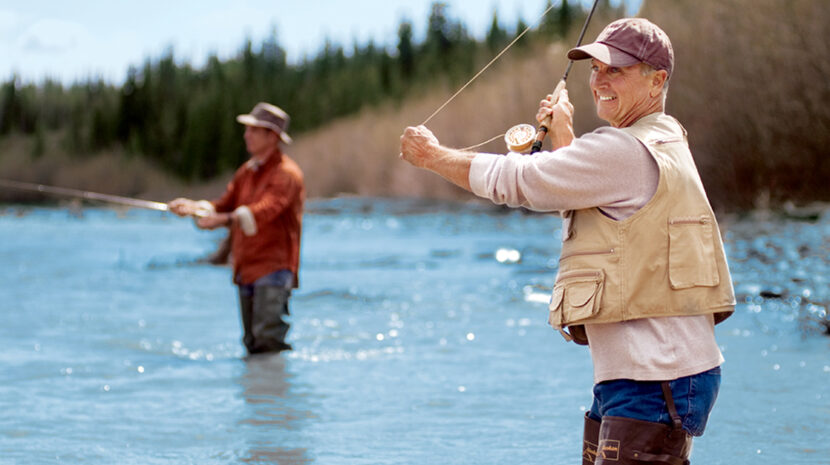 With National Go Fishing day coming up on June 18, we're sharing our best tips for a successful catch this summer. Nothing compares to the feeling that comes with casting a line out into the water in hopes of landing enough fish to fill the freezer. Whether you're a seasoned angler or new to fishing, here are our some of our favorite tricks for fishing in the 49th State.
1) Location is everything
If you want to catch halibut, book your stay close to the ocean and look for an experienced fishing guide to take you out on a boat. For trout, you'll want to find a spot near a lake or river. Alaska salmon can be caught in the ocean or in the rivers, so it's up to you and what kind of fishing you want to do. The Alaska Department of Fish and Game has put together a list of the fish species in Alaska including more information and maps that show where to find each species, so check it out to pick the best location for your stay.
2) Ask the locals
Visit the local fly shop in the area and don't be afraid to ask the employees for advice! No one knows the best fishing holes or gear better than a local. You might want to bring a pen and notepad to write down all the fishing advice you'll get.
3) Get a fishing license
While you're at the fly shop, make sure you're all set for your fishing adventure with the correct licenses. If you tell the fly shop employees where you plan to fish and what you're trying to catch they can get you all set up. A standard license is all you'll need in most cases but if you're fishing for king salmon, you'll also need a king stamp. Fishing licenses can also be purchased online or at most sporting goods stores.
4) Time it right
Fishing is very dependent on timing, not only the season of the year but also the time of day can affect your chances of landing a big fish. Fish can be hitting hooks one day and be gone the next. Watching the tides can help you get your timing right. Getting a line in the water around an incoming tide (when salmon travel into streams) can increase your chances of getting one on the line.
5) Be prepared
Make sure you pack snacks and extra layers of clothing in case the weather changes. Fishing can be an all-day affair. If you're prepared to stick it out, you won't have to leave before you get your fish because you're hungry or cold.
6) Stay safe
Bring bear spray! If there's a living thing that loves fish as much as humans do, it's bears. Check the bear spray can for specific instructions on how to use it, such as how far away to spray and how long to spray for.
7) Have fun
Yell "fish on" when your pole starts to bend and enjoy the moment (and the bragging rights) when you reel in your catch. There is not much else that compares to being out on the water and sharing your experience with family and friends!