4 Amazing Kenai Peninsula Daytrips
Back To Blog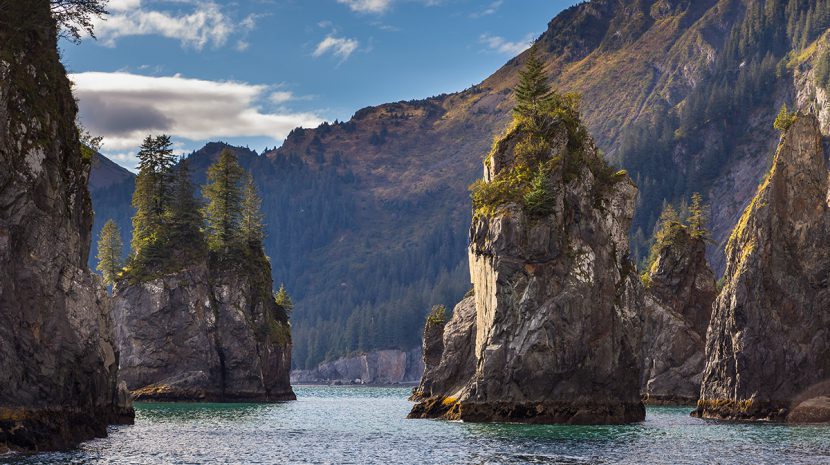 The Kenai Peninsula is known as Alaska's playground. And for good reason! From fishing and kayaking to wildlife viewing and hiking, there is so much to do on the Kenai. Check out these daytrip itineraries to get the most out of your stay at Kenai Princess Wilderness Lodge.
Hope
Drive one hour to the small community of Hope. There you will find all the beauty and charm that only small-town Alaska has to offer. There are plenty of options for adventure in Hope. Try your hand at gold panning or set off with a guide on Six Mile Creek for class IV and V white-water rafting.
Before heading back, grab a bite to eat at one of the dining establishments and catch a show. There's a lot of live music in Hope, check the schedule at the Seaview Café or Creekbend Co.
Seward
Travel one hour to Seward for hundreds of activities at your fingertips! Explore Resurrection Bay (pictured) and all the glaciers in the area. Drive to the Exit Glacier Nature Center and hike to the stunning field of ice, kayak or cruise through Kenai Fjords National Park and keep an eye out for sea otters, whales, seals and more.
Don't forget to save time to visit the Alaska SeaLife Center, a marine mammal rehabilitation facility and then walk around downtown to visit the Seward Brewing Company, gift shops and more.
Kenai
When you're at Kenai Princess Wilderness Lodge, you already have access to some great salmon fishing in the Kenai and Russian Rivers, but a one-hour drive to the community of Kenai, where the Kenai River dumps into Cook Inlet, will bring you to one of the most popular fishing destinations in the world. People from all over travel to Kenai to try their hand at catching king salmon, red salmon, silver salmon and pink salmon in the place that produces world-record breaking salmon. One king caught in the area weighed in at 97 pounds!
Homer
From Kenai Princess Wilderness Lodge, Homer is about a two-hour drive, and it's so worth it! Enjoy the unforgettable views of Kachemak Bay and make sure to spend plenty of time on the Homer Spit, a narrow piece of land that juts more than four miles into the water. On the spit, check out amazing art galleries, the freshest seafood you can get your hands on a plenty of beachy views.
From Homer, travel across the bay to explore Kachemak Bay State Park, Halibut Cove or Seldovia. If you're hoping to catch a halibut charter during your stay, Homer is the place to be!