10 ways to get active in Alaska
Back To Blog
Trails and scenery galore, Alaska is a hiker's dream. Some of the most challenging terrain in the U.S. lies within Alaska's borders. But if you're not an avid hiker, don't stress! Alaska is varied, too. There are trails for all ability and accessibility levels. In this blog we'll lay out some favorite ways to stay active while visiting the 49th state.
Southcentral Alaska
Explore the Alaska Wildlife Conservation Center
The Alaska Wildlife Conservation Center is located near Portage, just miles outside the town of Girdwood and about one hour south from Anchorage. The conservation center houses bears, moose, wolves and many other animals that are native to Alaska. Choose to walk the park and get in your steps! If it's a rainy day, you can opt to drive through the park.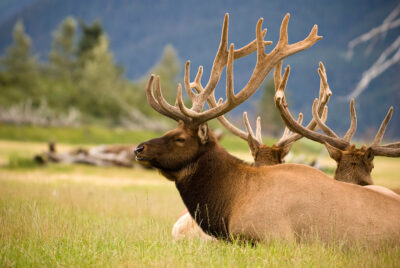 Hike to Portage Glacier
Take the tunnel from Portage to Whittier to take on Portage Pass Trail. The two-mile trail peaks at the pass and then descends down to Portage Lake where you can see the glacier. The hike is short but mainly uphill. It is considered moderate but appropriate for families.
Stroll around the Homer Spit
A vibrant fishing community, Homer is located on the coast of the Kenai Peninsula and is home to many unique shops. Walking the boardwalk at the Spit, a narrow strip of land stretching into Kachemak Bay, is a great way to explore this quirky town.
Visit Exit Glacier
Exit Glacier just outside of Seward is one of the most accessible glaciers in Alaska. A part of the Harding Ice Field (one of four major ice caps in the U.S.), the Glacier Loop Trail is accessible for any ability.
Southeast Alaska
Hike to Mendenhall Glacier
Mendenhall Glacier has many different trails suited for all levels. The good news? They all end in a great view of the glacier. The East Glacier Trail is a happy medium between easy and strenuous at around three miles.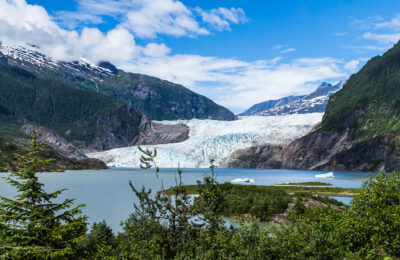 Kayak Chilkoot Lake in Haines
If you're looking to slow down the pace, try kayaking on Chilkoot Lake. Just a short catamaran ride from Skagway, Haines will feel like you're a million miles away. Kayak up to waterfalls while surrounded by Haines' stunning scenery.
Bike in Skagway
Bike tours in Skagway, like Sockeye Cycle Co.'s offerings, are suited for the experienced biker and include waterfalls, mountains and glaciers. Tours can be upwards of 15 miles.
Interior Alaska
Tour the Kennecott Mine in McCarthy
Explore this once-bustling mine town on foot. Learn the history of the mine and the people who once worked there. All ages are welcome.
Raft through Denali
Experience the national park from a different angle – by river! Raft trips on the Nenana River include all the gear you'll need and memories that will last you a lifetime. An added bonus? The rapids will give you a killer workout, too.
Walk with reindeer in Fairbanks
Take a walk through a birch forest alongside real reindeer at Running Reindeer Ranch! One of the most unique ways to get exercise, guests will get to pet (and hug) these not-so-mythical creatures while learning about the history of the animal in Alaska.
Ready to explore all Alaska has to offer? Princess Lodges operate tours and lodges across Alaska and are the perfect partner for your next adventure.