Denali: Colors of Sunset
Back to Excursions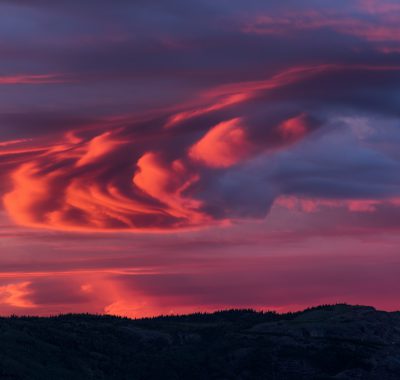 Denali Princess Wilderness Lodge
Duration

Approximately 3 hours

Price From

$245.95 Adult
$175.95 Child
Moderate Activity Level
Off the Beaten Path
Nature & Wildlife
Experience the thrill of chasing the midnight sun while learning to photograph the dramatic sunset colors in Denali!  Dramatic vistas of Denali, the Alaska Range and the opportunity for wildlife insure optimal conditions to capture your trip of a lifetime. Our photo guides are expert light-chasers and will take you to the best locations for the most dramatic lighting. During mid-summer, the sun sets around midnight, dipping just below the horizon and coming back up again. Due to our far north location, the sunset colors last for an extended period of time, giving us ample opportunity for instruction and experimenting with different compositions and focal lengths. This workshop provides an exclusive, small-group photography opportunity with individualized instruction, one-on-one attention, and a maximum of 4 guests per group. Your expert photographer guide has years of experience in the Denali area and excels at finding the best locations to shoot, given the current weather conditions and the seasonal lighting. Learn the best photography techniques such as optimal exposure, use of filters, depth of field, and selective focus; all while capturing the stunning scenery around you. Become familiar with your camera and learn techniques that will help you to truly capture the magnificence of the midnight sun in Alaska. We provide professional tripods and various filters to optimize exposure. Digital cameras with long zoom lens are available to rent on site – you keep the memory card.
SPECIAL NOTE
Maximum weight is 300 lbs. Please be prepared to spend several hours out in the elements. Weather can change drastically and quickly in Denali so please bring an extra layer and a raincoat. Sturdy shoes are recommended. While not strenuous, there is some walking on variable terrain. This trip is suitable for all experience levels. Bring water and a light snack, and don't forget your camera, lenses, and extra battery! Tour is only available between the beginning of June to the first week of July.
CALL 800.426.0500 TO BOOK
---
DENALI EXCURSIONS
An array of optional excursions are available at the Denali Princess Wilderness Lodge. Visit the Tour Desk at the Denali Princess Lodge or call 1-800-426-0500.
PURCHASE LAND EXCURSIONS
Princess is pleased to offer you the ability to purchase your excursions for the land portion of your cruise tour using the Cruise Personalizer at princess.com. Included is a list of land excursion options customized to best fit your itinerary with detailed information about each excursion. When you are ready to purchase your land excursions, go to the Cruise Personalizer and have your booking number and credit card information ready to enter. Princess accepts Princess Visa, Visa, MasterCard, American Express, Discover and Diner's Club. Confirmed excursions can be viewed at any time in your detailed itinerary in the Cruise Personalizer and will also be listed on your Welcome Envelope that you'll receive at each cruise tour location during your Princess Land & Sea Vacation. Land excursions may be cancelled up to three (3) days prior to travel without a cancellation fee. Cancellations made within three (3) days of travel are 100% non-refundable. Note that excursion availability is based on cruise tour date, capacity limitations and suitable weather conditions. Land excursions are subject to change at any time and are available on a first-come, first-serve basis. Guests are encouraged to book early as space is limited. Prior to travel, print your Travel Itinerary which will have a list of all your confirmed land excursions. Make your cruise tour with Princess an even more memorable one and purchase your land excursions today.
CANCELLATION POLICY
Alaska Land Excursions, purchased through the Cruise Personalizer, may be cancelled up to three days prior to travel without any cancellation fees. Land Excursions cancelled prior to the cancellation deadline will be refunded to the credit card that you provided in the Cruise Personalizer to purchase your tours. Excursions cancelled within three (3) days prior travel are subject to a 100% cancellation fee, unless the operator, at their sole discretion, is unable to operate the program due to unforeseen circumstances. All sales of tours booked while on your land tour are considered final at the time of purchase and are 100% non-refundable except in the case of an operator approved cancellation.