Alaska National Parks Self-Drive Tour
Back To Tours
Tour
Prices (Per Person)
Availability
Book
Alaska National Parks Self-Drive Tour - 1CA


9 Days / 8 Nights

$1,749.00 (Value Rate)
$1,899.00 (Peak Rate)
$1,699.00: Save $400 per Couple
$1,549.00: Save $400 per Couple
Check Now
Book Now
9 Days / 8 Nights (Tour 1CA)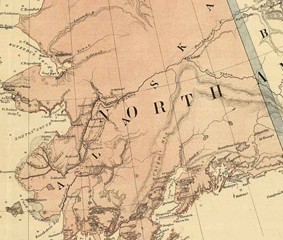 This self-drive tour from Anchorage is ideal for travelers eager to visit several of the National Parks in Alaska at their own leisure and convenience.
Included in your Tour:
Prices include a compact car. During checkout you will have the ability to upgrade to a full-size car for $100 per car or a small SUV for $350 per car.

Package includes 8 nights hotel accommodations, 7 day car rental, travel to two of Alaska's National Parks, Portage Glacier Cruise, Kenai Fjords National Park Cruise with lunch, Tundra Wilderness Tour in Denali and ample time in the quirky, historic town of Talkeetna. Airport transfers included. Be sure to check for specials and offers.
Day 1
After we transport you from the airport to your hotel, the rest of the day is yours to enjoy. Explore Anchorage on your own, browsing the downtown shops and restaurants. Or, if time allows, purchase an optional activity. Overnight Anchorage.
Day 2
Overnight:

Cooper Landing
Pick up your rental car from Avis in downtown Anchorage. Drive 100 miles to Cooper Landing and on the way stop for a cruise on Portage Lake where you'll get up close to Portage Glacier. End the day at Kenai Princess Wilderness Lodge.
Day 3
Overnight:

Cooper Landing
The day is yours to explore the Cooper Landing area or other communities on the Kenai Peninsula! Make a trip to Homer or Soldotna or stay close to home and take in all that Cooper Landing has to offer. Overnight Kenai Princess Wilderness Lodge.
Day 4
Grab a cup of coffee and then hit the road towards Seward, only 47 miles away from Cooper Landing. At 11:30 am, embark on a scenic glacier & wildlife cruise along the coast of the rugged Kenai Peninsula. Enjoy lunch onboard while keeping an eye out for whale, sea lion or porpoise sightings! Overnight at Seward Windsong Lodge.
Day 5
Get a jump on your 240 mile drive North to Talkeetna so you have more time to explore the town that serves as a base camp for Mt. McKinley climbers. Overnight at Mt. McKinley Princess Wilderness Lodge, 45 miles North of Talkeetna in Denali State Park.
Day 6
Today, explore Denali's south side or depart early for the 155 mile drive to Denali National Park. Overnight Denali.
Day 7
This morning embark on a Tundra Wilderness Tour for opportunities to see bears, caribou, moose and Dall sheep. The bus will pick you up at your hotel and drive 53 miles into the park on the famous Denali National Park Road. Overnight Denali.
Day 8
Drive from Denali to Anchorage and return your rental car in downtown Anchorage. Enjoy one last overnight in Anchorage before the conclusion of your tour. Overnight Anchorage.
Day 9
We'll transfer you to the airport at the end of your tour.